2
minute read
Match reports are still welcome. Keep them fairly short and remember, don't mention the actual cricket.
668, Neighbour of the Beast writes:
With weather set on sunny we set off for Essex with the hope of catching up with a few sub-Saharan migrants, chirping and exhibiting the usual seasonal territoriality.
It was our first time at Chelmsford – seems to be a nice ground full of singing greenfinches, trees, nice stewards. It also has a river next to it where you can picnic as long as you bring a rug. Dan did.
You could tell it was hot, in no time there was someone collapsed round the back of the stand, receiving medical attention.
Dan, who is new to cricket, liked Tim Murtagh's batting. He scored more than most 'good on paper' batters, as did Nash, who had a runner. It's nice to see that when there are three batsmen gathered together they still need to touch gloves simultaneously.
Nel was as quiet as a man given six disciplinary points tends to be. This was unfortunate, but he did get narked, where stumps were hit and there was some gratifying cap-snatching action after a foot fault over. The real Nel lurks still.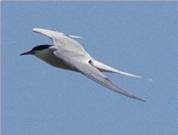 Several common terns flew across the ground (a cricketing bird 'tick'). The Ford ground has a good selection of overflying birds, all conspicuously indifferent to the action below. It took Dan until tea to be happy with the scoreboard – a classic non beginner's piece.
Danny Evans and Billy Godleman felt it necessary to wear jumpers. Philander ably took over Nel's mantle of stroppy sub-Saharan bowler.
The ice cream stands were all closed at 4.30! So a big minus there for the ground. There were also no recycling facilities that we could find for our bottles. The post tea ground was rather quiet – no-one clapped the Essex captain on his return to the pavilion.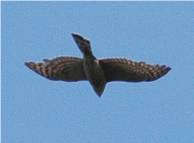 A sparrowhawk menaced the starlings who earlier had been conspicuously indifferent to the match while they foraged on the outfield. As for the other sub-Saharan migrants, the nightingales were in full song, and there was a grasshopper warbler at our campsite. It sang all night. What stamina these little scraps of fluff have. Have they thought of crossing them with fast bowlers?