< 1
minute read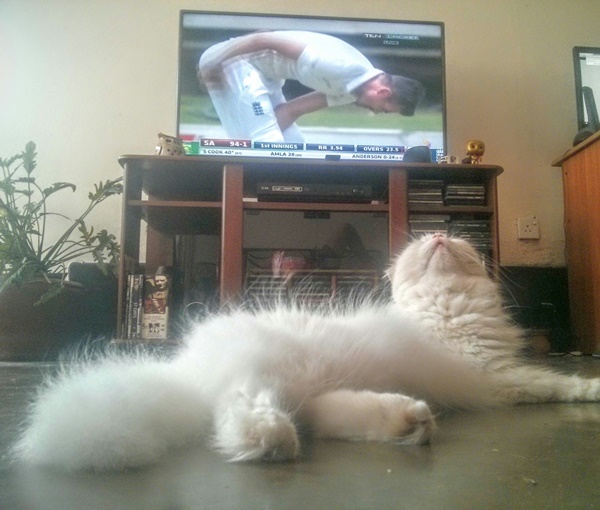 Marissa writes:
I can offer no explanation as to why Moggy is even trying to pretend she's not watching the match, seeing as she's a staunch England fan (named after Eoin Morgs).
During the match she frequently yelled at Bairstow "I can't believe he's not Buttler!"
And yes, she uses her amazing powers of speech to make bad puns while watching cricket.
If you've got a picture of an animal being conspicously indifferent to cricket, send it to king@kingcricket.co.uk.