< 1
minute read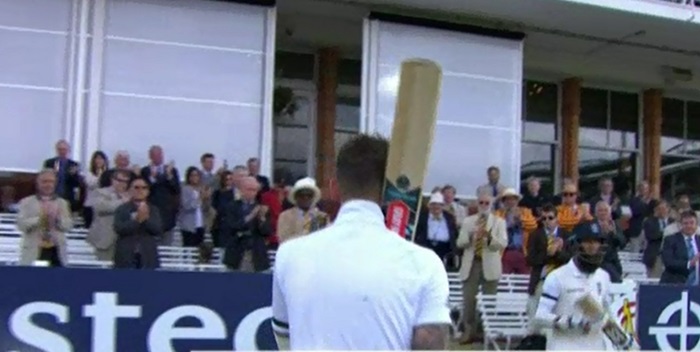 Yesterday Alastair Cook played far and away the most entertaining reverse sweeps and ramp shots we've ever seen. Proof, if it were needed, that context is everything. With 10,000 runs of back story, this was a proper plot twist.
In contrast, Alex Hales' daddy fifties are a new story. This series the opener has made scores of 86, 83 and 94 and when he was dismissed for the third of those, he really did look like he was fighting back tears.
In coming years, it will be intriguing to see whether Hales or Joe Root has the most expressive hugely-disappointed-at-being-dismissed demeanour. Hales did good facial work, but Root's hanging head and bat-dragging probably gives him the edge at this stage.
Root has had longer to find his feet at international level though. As Hales becomes more accustomed to the deeper emotions that come with a Test dismissal, we can surely expect to see more full body work. The bat over the shoulder, shielding his face from cameras was perhaps a taste of what's to come.
It's tough to work on these things under the harsh and unremitting glare of the Test spotlight, but the best players always find a way.