2
minute read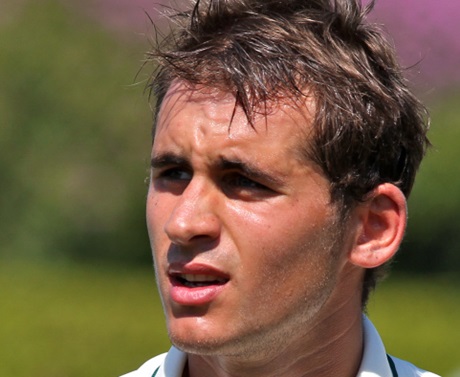 By all accounts, the door to Test selection has now been opened by Alex Hales. Barring injury he will take his place in the England side that will face South Africa on Boxing Day. He could do with warming up a bit though.
England's first warm-up match, against a South African Invitational "XI", saw him start lukewarm before cooling to tepid. Or maybe he started tepid and cooled to lukewarm. We're not sure. He ended up at the cooler one though – eight off 42 balls (second innings) being limper than eight off 10 balls (first innings).
There are two ways of looking at this. Firstly, has Hales come down with a case of the Jos Buttlers even before making his Test debut?
The self-aware, ruminative part of Jos Buttler's brain increasingly paralysed him in Test cricket over the last year, denying him the ability to play the natural game which apparently didn't come quite as naturally to him as everyone seemed to believe. Is Hales suffering from something similar?
We always maintain that there is no pressure quite so intense as that which is self-applied. If Alex Hales considers Test cricket to be the real deal and his major ambition, maybe he's already feeling the weight of his own expectations. Perhaps this pair of fat ladies foreshadows Test subsidence to come.
The second way of looking at things is of course that warm-up matches are a meaningless load of balls and so performances within them are also a meaningless load of balls. This does of course beg the question why they are played at all, but who's to say that isn't a perfectly valid question to ask?