2
minute read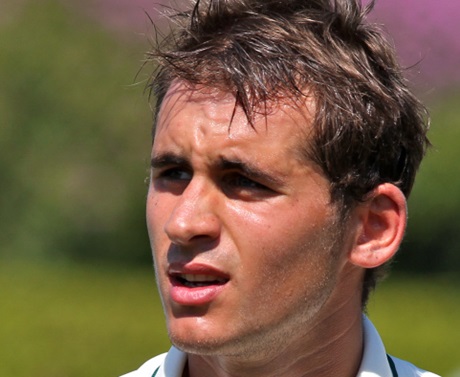 They always talk about players 'knocking on the door' when it comes to England selection. Then, when a player makes a really compelling case, they say he pretty much knocked the door down. Alex Hales seems inclined to take an even more straightforward route into the team. He's just going to push down the handle, quietly open the door, walk in and sit down.
Yorkshire are a few players down, but their bowling attack is still strong enough to have secured a 10-wicket win last week, dismissing Worcestershire for an even hundred in the second innings. As such, Alex Hales' 222 off 250 balls is what you might, with a degree of understatement, call a tidy effort.
At 393-7, it'll also be interesting to see how the rest of this match pans out – partly because Hales is still in, but also to see what kind of a pitch it is. This has all the hallmarks of being one of those innings people mistakenly refer to in years to come as being pivotal in a player's career.
The truth is, Hales has only been reduced to the rudeness of an uninvited door open after a couple of years of tap-tappery. This innings is the act of a frustrated man who is leaving nothing to chance.
Last year, we already knew that Hales could hit hundreds in T20 internationals. Perhaps concerned by this seemingly one-dimensional CV, he took steps to fill in the sizeable gaps. He made three hundreds in the 50-over competition and finished the tournament with an average of 76.80. He also made three Championship hundreds and averaged 50.21 (in the first division).
Since then, England have picked and unpicked him like poor stitching. He's pissed off. He said as much in an interview last week.
So what can he do? Well, he can score a hundred against the county champions and then, once he's done that, he can just carry on, scoring more and more runs with cold relentlessness. When you've already travelled across the threshold in both directions, you realise that doors are meant to be opened.