2
minute read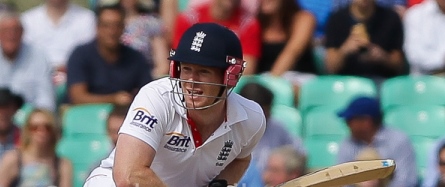 Stuart Broad wants to state his case for inclusion in England's one-day side. Unfortunately for him, this is difficult as he doesn't actually play one-day cricket. According to Ali Martin, Broad's played one 50-over game for Nottinghamshire in the last 18 months.
The opposite applies to Jos Buttler, who is keen to return to the Test side. He somehow needs to make red ball runs to get back in, but the only way we can see that happening is if he paints one ahead of a limited overs game.
Then there's Eoin Morgan, who's basically just given up – he says he's averaged three or four first-class games a year for the past six years and can't see that changing. That's not actually a huge amount more than we play and it's a problem that's doubtless compounded by being dismissed for single figure scores in the first couple of matches while he tries to remember what's what.
Other than pigeons, few voluntarily enter pigeonholes. We've long had players retiring from one format to prolong their lifespan in another, but the specialist threshold seems to have shifted in recent times. If players in their prime are not exactly being forced to choose, then they are at least allowing themselves to be funnelled down a particular path because it's so much bloody effort to do anything other than that.
The impact of this on fans is significant and appalling: it means we have to try and remember more cricketers. If we were interested in paying attention and remembering lots of things, we'd have gone and got a law qualification or something.