2
minute read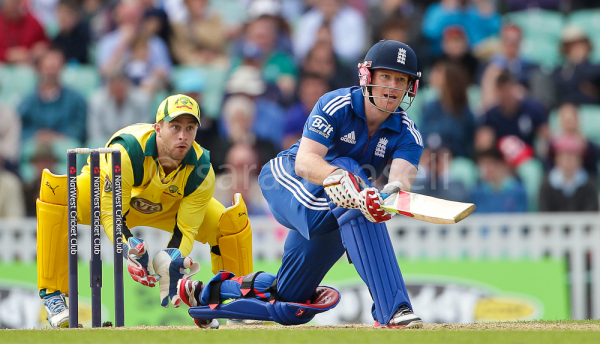 Remember when Eoin Morgan was the exciting one. Remember how you used to shout "Morgan's in!" when he came to the crease and how the person you were shouting to used to respond: "I don't care. I don't like cricket."
Remember how you used to flaunt your knowledge by telling everyone within earshot that those miraculous rubber-wristed shots were down to Morgan's background in hurling. Remember how, shortly after, you use to flaunt your knowledge by telling everyone that actually, he didn't play those shots because of hurling, because he never really played the game.
Good times. Great memories. Different times. Old memories.
Nowadays Morgan's a middle-order rock. He's not the flamboyant one. He's the guy who'll hold things together with a nuggetty 45 off 38 balls while the guy at the other end switch-hits reverse-ramp maximums and canes it to cow corner.
Reverse sweeps are passé. Morgan's an anachronism. Sometimes, if you squint quite a bit, it even looks like he's smoking a pipe and wearing a monocle when he's walking out to bat, as if he's just set down his glass of port and risen from a Chesterfield wingback armchair.
We're not even sure that he has any tattoos. Maybe he does, somewhere – but not so many that he looks like a guy who's going to try and sell you some stilton in a canalside pub in some dark corner of the Midlands.
He doesn't even keep wicket. Just think about that. Here's a guy playing short format cricket in 2015 who doesn't bowl and who also doesn't keep wicket. Of course he's the captain – they had to give him something to do other than bat.
WiFi on aeroplanes, paleo diets and Eoin Morgan taking second, third or fourth billing in an England one-day batting line-up. The modern world is a strange and unsettling place.