2
minute read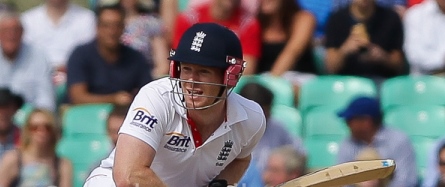 The rarely-sighted White-Clothed Morgan was thought to have been extinct, but there are now hopes that it could return to its habitat at Lord's as early as this summer.
In a week in which Adil Rashid and Alex Hales both pressed pause on their first-class careers, Morgan has once again shown himself to be one step ahead of the crowd.
When Rashid announced his decision, we floated the idea that for all the talk of focusing and specialising, first-class cricket might actually provide important base training on which short format cricketers can build.
Morgan agrees. Speaking to Sky Sports, he said he was looking to play in the County Championship this season.
"The reason I've always worked trying to play red ball cricket is my technique isn't very good and I always struggle my first 20 balls and I'm a slow starter.
"Striving to play red ball cricket always made me work on my technique a little bit more. My technique's normally okay [against the red ball] and I tend to hit it further and play it later.
"That's why I've been hesitant to make a decision [like Rashid's]. It's not been having aspiration to play Test cricket – I don't."
If others take a similar view, this would be good news for the County Championship and consequently the Test team. However, they should probably still trim the competition by a few matches to persuade the likes of Hales and Rashid that the workload would be productive and not counterproductive.