2
minute read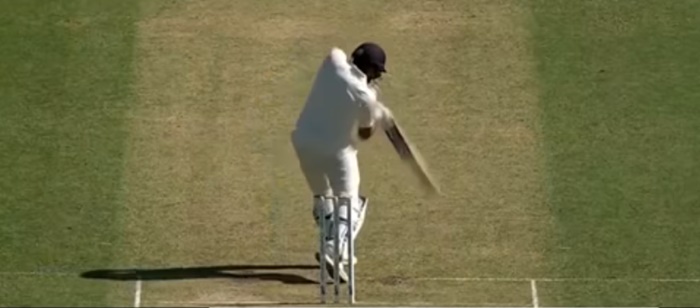 India have again let Rohit Sharma don white clothing overseas. This is excellent news for fans of explosions in fireworks factories.
For context, Rohit averages 85 in Test matches in India, so he's a brilliant batsman. He also averages 25.75 outside India, so he's a rubbish batsman.
India like picking Rohit Sharma overseas and we like India picking Rohit Sharma overseas because somehow or other it is always likely to be funny.
Inexplicably short of all-rounders and wicketkeepers, India batted him at six on day one of the first Test against Australia. This presented something of a danger as it gave all of the batsmen above him an opportunity to enrage fans first and in so doing steal his thunder.
KL Rahul flung his bat at a wide one, Murali Vijay flung his bat at a wide one, Virat Kohli flung his bat at a wide one, and Ajinkya Rahane flung his bat at the widest one. (Cheteshwar Pujara, meanwhile, busied himself making a hundred, because throwing his bat at wide ones really isn't his preferred method of enraging fans.)
You may think all of this bat-throwing left Rohit with nowhere left to turn, but guess again. After clattering three sixes – including a ludicrous one over extra cover off a 90mph Pat Cummins delivery – he realised that there was plenty of fan fury to be tapped into on the leg-side and duly skied Nathan Lyon with all the grace and timing of someone extremely skilful attempting to deliver the definitive horrible slog.