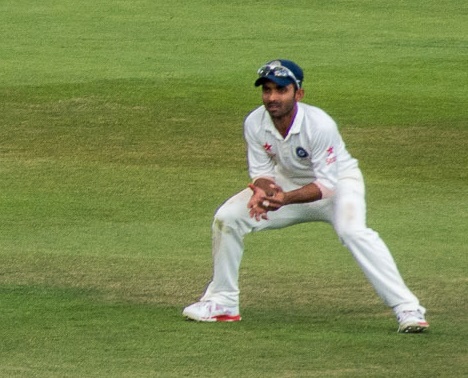 We've always liked Ajinkya Rahane. He's always struck us as a batsman who can adapt to different situations and different conditions. India like him too. They like him to be 12th man.
Rahane's case for inclusion in the second Test against South Africa wasn't undeniable, we'll admit. He had a poor run of scores against Sri Lanka at the end of last year and got dropped. But surely he should be among the first names on the team sheet whenever India are away from home?
Last time he played a Test in South Africa, he made 51 not out and 96. Last time he played a Test against South Africa in India, he made 127 and 100 not out (in four innings in that match, only two other batsmen passed 50).
He averages 60 in Australia and 70 in South Africa. You could argue these are small samples, but we'd argue they are inexplicably small samples. He's been left out of these two Tests when he could have played instead of – ohhh, let's pick a name at random – Rohit Sharma, say.
Rohit Sharma averages 28 in Australia and nine in South Africa.
Nine.
In six Tests and ten innings, Sharma has a top score of 25. The fact that he averages 85 in India seems dangerously irrelevant.
All we can conclude is that when Ajinkya Rahane brings out the drinks, they're crisp and fresh and invigorating, and when Rohit Sharma brings out the drinks, it's half a mug of lukewarm vegetable stock with a turd in it.