2
minute read
Spigot of 4.5 Inches fame writes:
My first match! I waited a season and a half for the privilege of turning out for the Coleshill Thirds and when the call finally came, oh I was there. You betcha. Not least because it turned out we were playing Visitors – the most prolific multi-disciplined sporting team in the history of history.
Rendezvousing at the good, proper, centrally-located and very well appointed cricket ground, we then get a lift to the secondary school on the edge of town leaving the first team to play on the real pitch. A good half hour of "warming up" by collecting fag packets, chocolate bar wrappers and broken biros from the outfield was such a great experience and I didn't think it could get any better.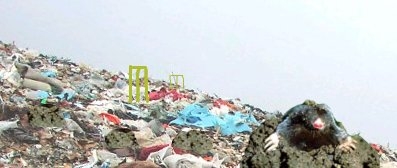 I couldn't have been more wrong as by the innings interval I was able to tuck into my "first day at school" lunch box of tasty sandwiches and posh cookies as prepared by the lady wife, leaving me feeling both smug and full, compared to everyone else sharing a packet of Quavers and a four-finger Kit Kat between the lot of them.
Either sides of the middle and at each end of the match, various people ran about for various reasons and no one was eaten by the moles. This included a Chariots-Of-Fire-esque reenactment of the 20-metre toddle, against my son, on the school sports day grass track. I beat him. Oh yes! Who's the daddy? Me!
A great day had by all, largely except for anyone trying to play a 45-over game in gloom and light drizzle on a rotten pitch on a huge slope. To think that I was called just before all this 'went down' to go and do some out-of-hours support for the company I'm about to leave. How could I have possibly gone through with that when I would have missed all of this?