Rob Steen has written a great piece for Cricinfo about the generally sorry state of cricket photography. Basically, a lot of the agency people couldn't give a toss about cricket and reaction shots are an easy way to get something vaguely usable.
Steen mentions the highly regarded Patrick Eagar as someone who gets good shots because he actually gives a shit about what he's doing. This, to us, seems to be the key.
Friend of the site Sarah Comma Canterbury is another with the necessary enthusiasm. What was a hobby has led to her becoming an official photographer for Kent, which is the way these things should work in our opinion.
Her site does feature reaction shots, because reaction shots aren't intrinsically bad, but it also features a lot of action shots.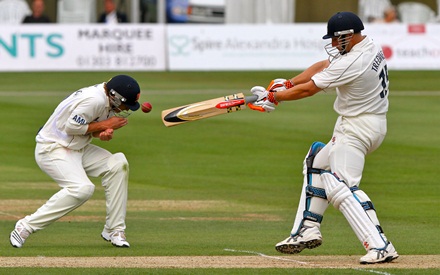 One thing you will realise, if you look through her stuff for any length of time, is that she has an uncanny knack for capturing the moment at which a batsman's stumps go wonky.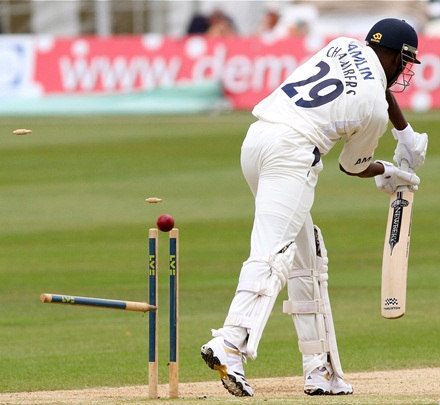 We like the picture below. You wonder how the ball's got where it is, but if you follow Darren Stevens' gaze, you realise.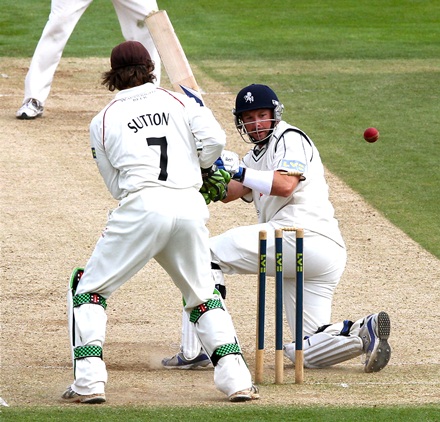 We also like this one because we're struck by the sinews and the spindly legs.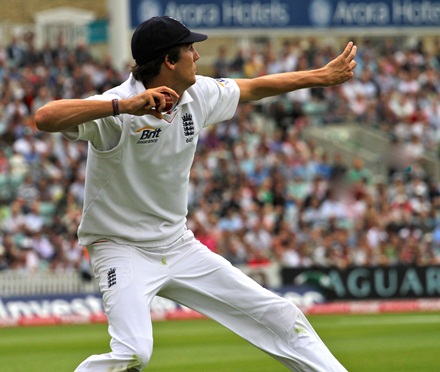 Agency photographers may have technical qualifications, but they lack one vital quality. Sarah simply takes pictures of what interests her. Most cricket fans want to see the same things, only we're all shit at photography.