2
minute read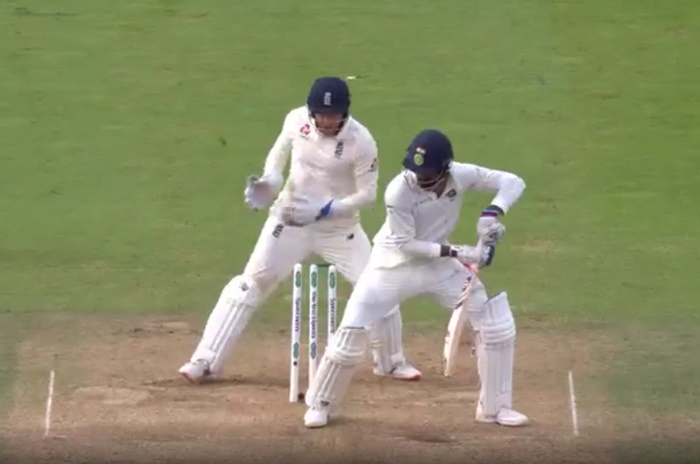 England got to have a go at partnership-breaking when the ball wasn't doing a right lot today. Everyone had a go and everyone failed and then Joe Root finally gave Adil Rashid a bowl and he got both lads out.
That's a very simplistic way to describe how things went, but it's also good to keep in mind. Partnership-breaking when the ball isn't doing a right lot is a very important aspect of cricket outside England. From time to time it's actually more important than the ability to concede only 2.1 runs an over.
It's also worth bearing in mind when you look at Adil Rashid's Test record. For most of this series, he's been given just five, six or seven overs an innings. Today he didn't really get a proper spell until KL Rahul and Rishabh Pant had put on 200. Imagine being a seam bowler treated like that. Imagine what you'd average. The answer is 'even more than Adil Rashid'.
Rashid generally gets to bowl when things are going badly for England; on flat pitches when batsmen are scoring fairly easily.
There are two ways this can pan out.
He has zero impact and the two set batsmen continue to score runs
He takes a magical wicket and totally reverses the momentum of the game
Even if Rashid were the best bowler in history, the first of those would be way more likely – yet when it understandably happens he is regarded as a failure because there are almost no other circumstances on which to judge him. Perceptions of his bowling seem… unfairly weighted.
Today, KL Rahul batted brilliantly, but he fell to a delivery that appeared to bounce off an invisible side wall. Rishabh Pant batted brilliantly, but he didn't seem to pick the wrong 'un and played the ball more up than along.
Adil Rashid turned his arm over and dismissed two centurions. A few overs later England took the new ball and he drifted off back into the outfield.