2
minute read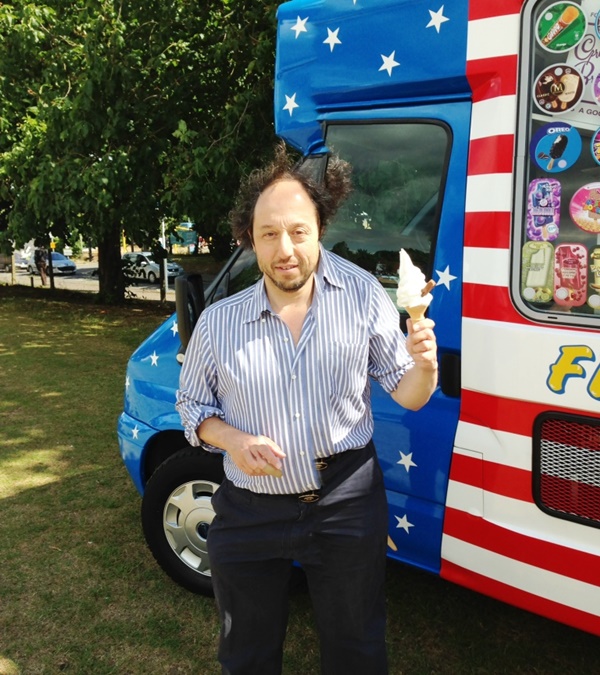 Dumbo, Ged's Suzuki Jimny writes:
Not all that long after taking Ged and Daisy to Ireland, where I got to watch my first snippet of a cricket match at Clontarf CC, Ged asked me to take him to Uxbridge to see day two of Middlesex v Worcestershire. I was very excited about this prospect, as it was proper first class cricket and I hoped I'd get to see a lot more cricket than I ended up seeing at Clontarf.
We set off ridiculously late for the game. Ged insisted on doing work in the morning and then doing some exercise at the gym at lunchtime before setting off, so by the time we got to Uxbridge it was gone 3pm and more than half the day's cricket was done. We listened to the commentary on the internet radio on the way out to the ground. Ged said that it sounded quite tedious, but that anyway his main purpose that afternoon was to finish reading a book, The Utopia of Rules. I asked Ged what the book was about. He said it was a socialist perspective on the anthropology of bureaucracy, so I was none the wiser and wished I hadn't asked.
When we arrived at Uxbridge, I expected to drive up to the boundary and watch the match, just as I had at Clontarf, but an official pointed me to another field, some distance from the first-class pitch with no view at all. Ged said he was powerless to intervene on my behalf. Ged should know; he's reading the book on bureaucracy.
Ged also said that he wanted to have a photo of himself taken eating an ice cream, as a celebratory joke to send to the advertising people who, bizarrely, contacted Ged while we were in Ireland wanting to license some clips from the old Ladd family home movies. Ged's Dad is slapping on the tanning oil in this advert. That's Ged and his Mum looking daft on a Fredalo in this vine. Some of us actually have to earn our living.
It was a glorious afternoon when we arrived, but it soon clouded over and there was a really cold wind. Ged said afterwards that he enjoyed his ice-cream, especially as his friend, Frank Poole, had insisted on buying Ged the treat as well as taking the celebratory photograph. Ged and Frank had a nice chat while walking around eating their ice creams in the sunshine. Ged started the afternoon in shirtsleeves, but soon had to layer up with a jumper and thick jacket, yet still felt cold sitting reading his book, which was, apparently, a chilling enough read even without the cold wind. So we stopped off at Harry Morgan's, near Lord's, on the way home, as Ged said he needed some hot chicken soup to warm and cheer himself up. Bless.
Send your match reports to king@kingcricket.co.uk. If it's a professional match, on no account mention the cricket itself. If it's an amateur match, feel free to go into excruciating detail.