< 1
minute read
Or is he running towards him?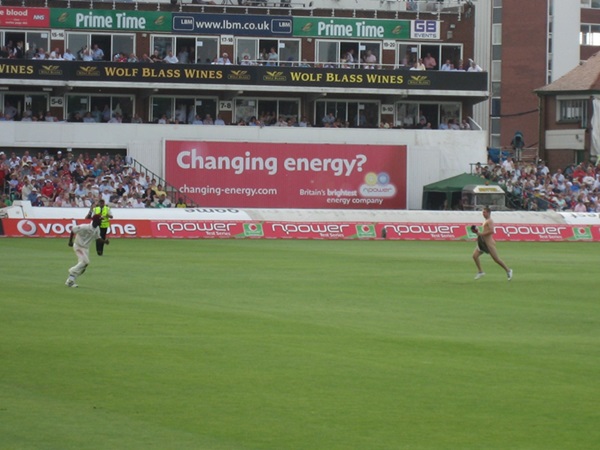 Is it even Darren Sammy?
Who knows? Not us – although we've named the image file Darren-Sammy.jpg, so that's quite a big commitment. Never let it be said that we aren't a risk-taker.
The photo's from 2007. If you're wondering why we're publishing eight year old photos of West Indies players confronting or fleeing from streakers, it's because all the coverage of the current West Indies tour is depressing and we eventually concluded that we didn't have anything we wanted to say.
This post feels a bit flimsy. Maybe we could make a joke referring to that 'Changing energy?' advert; something about the guy running out of energy halfway through getting changed.
No, with hindsight, we should have just left things where they were. That last paragraph's only made things worse.