2
minute read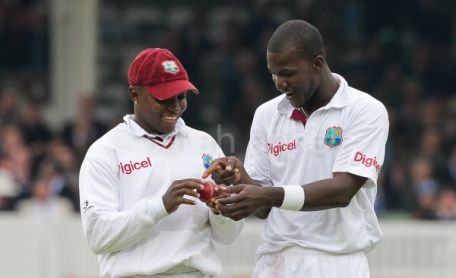 We've got a Sachin Tendulkar post saved as a draft, but let's look elsewhere today. Let's look at the West Indies captain, Darren Sammy, who's currently having a 'mare.
We rather like Sammy. Not just because his initials make him DJ Sammy, not just because he purveys genuine medium-pace and not just because he's forever so ready to smile you wonder whether he's overmedicated. We also happen to think that he's a reasonably decent cricketer.
He's not a match-winning bowler and he's not a batsman you'd expect more than 50 from, but he's more than capable of bowling tight overs and hitting handy runs down the order. The problem is that this is pretty much all you can expect from him, so when he's out of form, there aren't many great memories to refer to when making a case for his retention.
In the Windies, many people have been baying for him to be dropped ever since he was made captain. We see their point, but at the same time the team's often been unstable enough that a decent captain would be worth his place even if all he could do were field. It's not like Sammy's keeping a Michael Holding out of the side, after all.
But whoever he's keeping out of the side may just get a game when the Windies play their next Test. Having been given the boot from the one-day captaincy, Sammy's been under increasing pressure in the longest format. He says he thrives on criticism, which should mean he's at his best right now.
He is not at his best.
In the first Test, he admitted leading by example by playing a stupid, impatient, entirely inappropriate shot. He said he had to learn. In the first innings of this Test, he gloved the first delivery he faced, concluded that he now had his eye in and absolutely skied the second. Then, when India came to bat, in a classic case of trying to claw yourself back into credit through an ill-judged attempt to 'take responsibility' he opened the bowling and was promptly spanked.
Darren Sammy's job is to play second fiddle. In attempting to play the lead violin part, he's making himself redundant in more ways than one.