3
minute read
Considering he's been the highest profile player for pretty much the whole time we've been following cricket, we've missed an awful lot of Sachin Tendulkar's career.
We went to the match in which he scored his first Test century, but we didn't see him bat. Then, for a long time afterwards, his innings were broadcast elsewhere and we'd only check in with him once every few years when there was a World Cup or India toured England. Each time this happened, we'd wonder how the hell he managed to average over 50 – not because we didn't think he was good, but because back then that sort of average meant something.
In more recent years, we've seen more of him, but that isn't to say we've always watched closely. Sachin Tendulkar is so massive, such a fixture in cricket, that it never felt vital to watch any particular innings. There would always be another.
Highlights
He's never been one for the Brian Lara innings anyway. Not for him extraordinary peaks and troughs. For a man who's hit more boundaries than anyone, his career is actually defined by accumulation. He's had dryish spells, certainly, but he's been playing international cricket for 25 years – that'll happen. In general, he's picked up a mid-sized hundred every few innings, regardless of age, opposition or location.
We've written before about how Tendulkar's career is just too much to take in and evaluate. This is the true mark of his genius; that we can have missed the vast majority of his 780 international innings and still be overwhelmed by the information. You can't boil it all down to a jus and taste it. It is something which can only possibly be consumed over many sittings.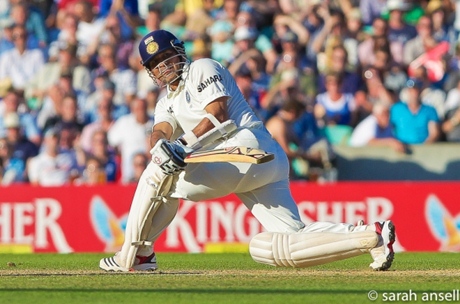 Summing him up
Some career obituaries you read will point to something in particular as summing him up – a particular shot or a particular innings. No. That is entirely missing the point. The point is the sheer breadth of what he's achieved.
Hardly anyone has been Test standard at 16. Hardly anyone has been Test standard at 40. Tendulkar has been both and more. Between those two already freakish extremes, lies the most freakish achievement of all. He's excelled at all forms of batting near-constantly against a backdrop of insane expectation.
There are almost infinite scenarios in cricket. Different goals, different formats, different pitches, different bowlers, different fields, different circumstances. You can always find something that needs ticking off, but by any rational measure, Tendulkar has done the job.
This was why we once said that he has been better than Bradman. It was mischievous because we didn't really mean it as a comparison. It's just that there's a temptation to flatter players from the past when imagining what they did or what they would have done had they been around today, whereas Sachin Tendulkar can't really benefit from this. He's a known quantity. In 25 years and three formats, he's come up against a wider variety of challenges than anyone. Mostly, he's done okay.