2
minute read
2023 World Cup, Game 8, Pakistan v Sri Lanka
Early evidence in our quest to find a Sri Lanka player worth watching suggests that Kusal Mendis is a contender. No way, son. We've been fooled before.
In that World Cup players to watch piece we did, we said that our issue with a lot of the more familiar Sri Lanka players was that we weren't quite sure whether we knew them better because they were (a) good or (b) old.
Kusal Mendis is a pretty good example.
We first reported on Mendis in July 2016 when he was in the process of playing an innings against Australia. We next reported on him two days later when the scale of what he'd done became even more apparent.
Then we ignored him for three years, until he played another innings, this time against South Africa. Then we ignored him again until now.
Yesterday's contribution versus Pakistan wasn't so match-winning, but given he made 122 off 77 balls, it wasn't for lack of trying.
The knock included a down-on-one-knee six over extra cover which was liquid cricket.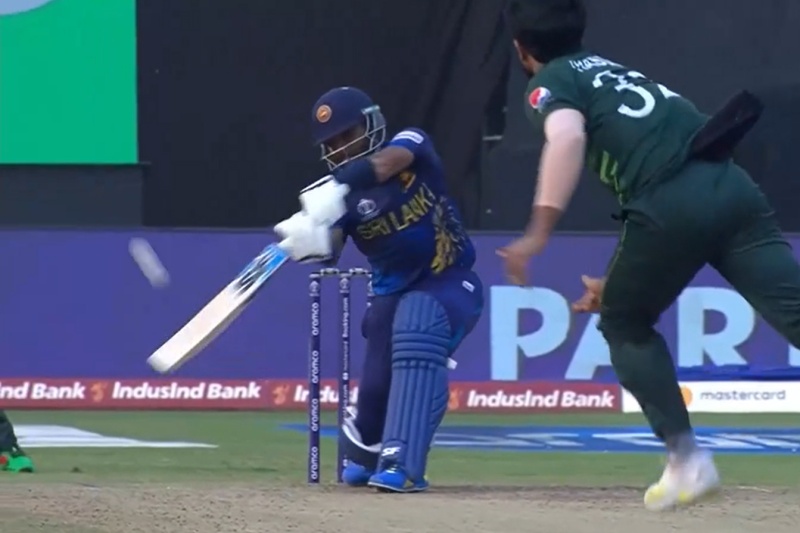 These are soaringly high peaks, but they don't sit within a mountain range. They're isolated Mont Ventoux peaks without nearby brethren.
Mendis has nine Test hundreds in 60 Tests and an average of 36.58. He has three ODI hundreds (including this one) and an average of 33.46. In T20 internationals, he averages 23.96.
This is surely not a man worth watching.
Kusal Mendis is however only 28. Maybe now is exactly the right time to start?
Get King Cricket by email because "X" and Twitter don't want you to leave them to read things on other websites any more.