< 1
minute read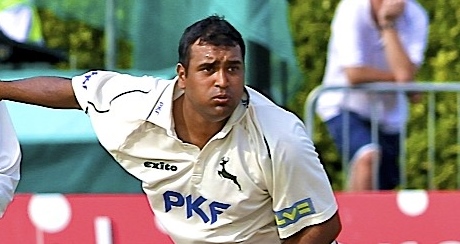 This early season is taking us back. Before Panesar and then Swann, picking an England spin bowler was like buying discounted fruit and veg. There was something wrong with whatever you chose, but could you find a way of using it somehow? You needed the vitamins, after all.
We feel like we're back there again. This cabbage is starting to yellow a bit, but take off the outer leaves and it'll be okay for the next day or so. These bananas are overripe, but they could go into a smoothie. These knackered up courgettes could be used for soup and likewise this limp brocolli.
Samit Patel's very much a batsman-who-bowls-spin, but like Jonny Bairstow, he's another recent England player who could have been given a fairer crack. In an ideal world, you wouldn't even consider him. You'd walk straight past and fondle the avocados, looking for one with just the right amount of give.
But there are no avocados. There's no spinach. There are no huge fresh tomatoes. There's just a batsman-who-bowls-spin who looks much the same as many of the other batsmen-who-bowls-spin. Might as well consider him, unless you want to contract scurvy.