< 1
minute read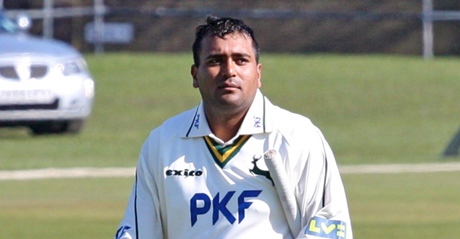 As in 'returned'. He hasn't got ankylosing spondylitis or anything. Or maybe he has. Maybe he's not fat and it's chronic inflammation. Big boned and all that. He's also back in the England squad.
We've said it about Samit Patel before and we'll say it again, but sometimes picking an England spinner is like buying discounted fruit and veg. There's always something wrong with it, but you can often make something worthwhile if you get a bit creative.
Smoothies and soups are the order of the day when it comes to fruit and veg based creativity, whereas in the England spinner sense it usually involves chipping in with 'valuable runs' at number nine and 'keeping it tight' at one end during the afternoon session.
Samit's heard of fruit and veg and thought to himself, 'why risk it?' – but he's well-suited to the fill the England position
Some other positions for which Samit Patel would be well suited:
Lying down
Sitting at the dining table
Queuing at the bakery