3
minute read
We thought it might be fun/easy to look back on some of the more popular posts on this site from last year. Sometimes it's surprising what draws people's attention. (Sometimes it isn't.)
The first thing to say is that far and away the most popular page on this site, other than the homepage, is the one about using Kodi to stream live cricket. Make of that what you will.
After that, there's a whole load of stuff about various cricket computer games. We'll exclude most of those from this list too, even though they're pretty much the only ones that contribute to hosting costs and so forth.
So what else found an audience? What shaped the year on King Cricket?
It's worth pointing out that somewhere around half our readers don't actually visit the site – they get the email – so what follows isn't strictly speaking the complete picture.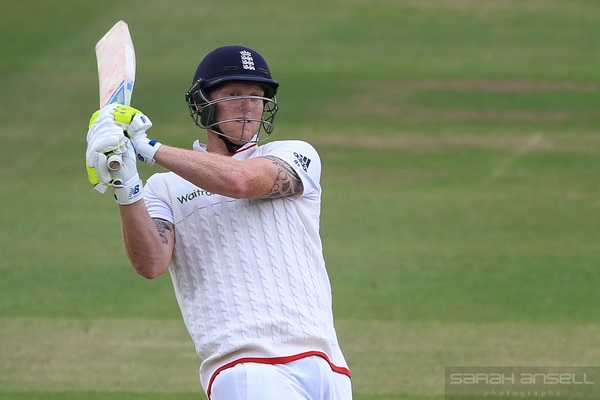 Scandal
Bit disappointing, but two of our more popular articles weren't really about cricket.
Ben Stokes making a night in the cells happen drew quite a few people, but it was actually our take on Ben Duckett's drinking problem (failure to apply glass to own mouth) that was the top non-Kodi, non-videogame page in the stats.
The Ashes
Obvious enough.
We're pretty sure we were first to break the news that it's the Magellan Ashes this time around – don't think anyone else had quite accepted it was true. The campaign to get Paul Collingwood into England's Ashes squad also did well and probably for similar reasons (we linked back to these two pages relentlessly).
People liked a bit of optimism-cum-foolhardiness too, in the form of three reasons why Australia would more than likely collapse at the Waca.
Moaning about England
Always a staple. You may or may not remember when we pointed out that the more batsmen England picked, the fewer they seemed to have. No real idea why that was popular.
Asking whether Joe Root was responsible for Adil Rashid being dumped from England's Test squad also seemed to strike a chord (F major, perhaps).
This, that and the other
The amateur look of Cricinfo's new home page made the 2017 top ten, as did cricket computer game graphics through the ages (a relief, because it took bloody ages).
Unusually and disappointingly, asking 'Who is Ben Coad?' was pretty much the only time a county cricket page troubled the scorers. However, this is probably more a symptom of how much time we had to invest in domestic cricket following the birth of our daughter in May.
A final three which held their own were Matt Renshaw retiring with the wild shits, the four stages of Steve Smith's recurring metamorphosis into a batsman and Virat Kohli dealing in daddies and doubles.
What will 2018 bring?
No idea. We can probably learn from the above, but we also have an uncommonly low boredom threshold and can't really write on demand. We will therefore continue to cover whatever trivial details happen to be sauntering through our mind at the exact moments we find ourself in front of a keyboard.