A quick thank you to Childish Things, the guys who make International Cricket Captain, for agreeing to sponsor the site for the next month (although the hours we've lost to the game over the years, frankly they owe us). If you're not running ad-blocking software, you'll see a big, long ad for the 2014 version of the game just to the right. If you are running ad-blocking software, you may not – but you will see this post.
We've not played this latest version yet. We'd expect it to be some way more sophisticated than the 2009 instalment, which is the last one we did a proper review of. They say the match engine's been refined to ensure greater realism, although the below screenshot does feature an Alastair Cook hundred.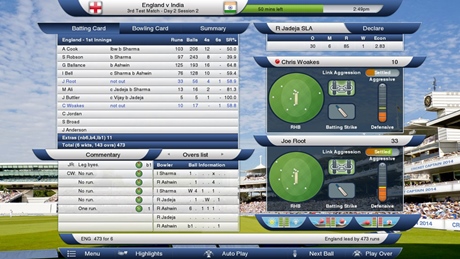 You can buy the game from the Childish Things website.
Advertising on King Cricket
If anyone else wants to sponsor the site, get in touch. You can have an ad for a month and a thank you post as long as you're a proper company with a proper product and not just some 19-year-old emailing people asking for links because you work in SEO.