2
minute read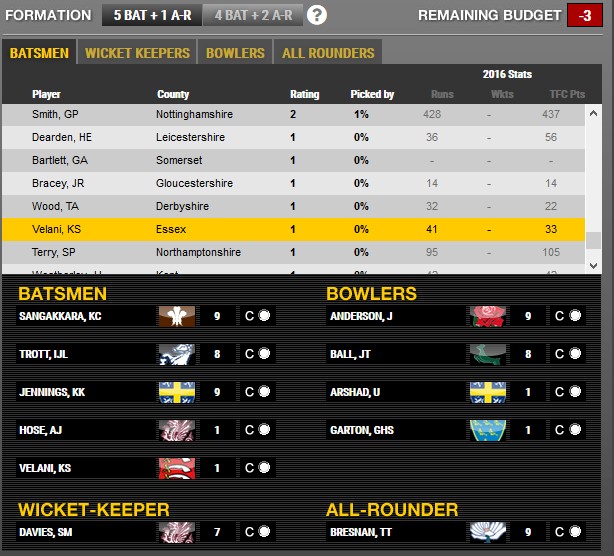 If there's one thing we like about fantasy cricket leagues, it's eking out our few remaining fantasy points/doubloons over half a dozen all-but-unknown cricketers to complete our XI after going a bit overboard with our first two selections and an unsuccessful attempt to rein things in a bit with the next three.
If there's one thing we don't like about fantasy cricket leagues, it's paying close attention to how our team is getting on as the season progresses. We don't want to feel any sort of obligation to do 'transfers' to maximise our point-scoring. We just want to pick a team and then passively monitor them, checking in on them about once a fortnight and perhaps bemoaning the fact that our entire bowling attack is either injured or performing so poorly that they are no longer playing first team cricket. This to us is the whole point – the helplessness and underperformance.
That's what we've been on the lookout for today: a kind of hands-off fantasy game that will if not exactly reward inactivity, then at least not punish it. They don't really do this. They seem to want to you to repeatedly log in and do stuff. It's almost as if that is the very thing they're striving for with these games.
So, in summary, the best fantasy cricket game is all of them, right up until the point you submit your side. Our tactical withdrawal game-playing strategy also brings with it the benefit that you don't have to pay anyone any money or give them your email address or owt.