2
minute read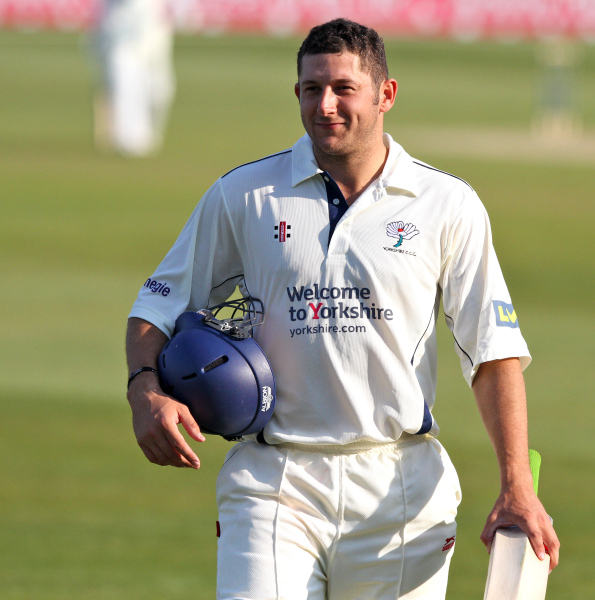 We stopped doing this in 2014 because we always seemed to end up picking much the same bunch of players as the year before with perhaps one or two replacements. In short, it had become a bit boring and whenever we threw a leftfield selection into the mix to liven things up a bit, all we ever succeded in doing was making a mockery of the whole enterprise.
But after a couple of fallow years, we now feel like we can return afresh, so here's a bunch of names to kick around.
Liam Livingstone, Lancashire
Has been pretty much monopolising the pre-season going-to-be-an-England-player-by-the-end-of-summer columns off the back of a strong Lions tour and the coaches' knowing winks to journalists. Looks toss, but makes runs, which as you all know, is precisely what we look for in a batsman.
Nick Gubbins, Middlesex
Makes loads of runs.
Yorkshire's opening batsmen, Yorkshire
The ALs – Adam Lyth and the alphabet-straddling AZ Lees – have taken different routes to nondescript competence. Lyth averaged 40.46 in the County Championship last year, Lees averaged 40.17. We can't imagine either of them will play for England any time soon, but we're interested to see them jockey for position. Surely someone has to nose ahead.
Tim Bresnan, Yorkshire
He made fewer runs, but a compelling case can be made for Tim Bresnan having been a more effective batsman than either of his top order colleagues last season.
Bres the Bat, who was last sighted before his England career even began, seemed to make a return in 2016 and if he only made the one hundred, we described his bonus point securing knock in the final match of the season as "a quite majestic innings of sturdy clomping."
So yes, Tim Bresnan is one to watch in 2017 – on the basis of his batting. If he continues as he did last year and bowls as he can, we truly believe he could become a County Titan – whatever the hell that might mean.
Closer scrutiny means we may also be able to draw some sort of conclusion regarding whether or not he's a bellend. We're still erring on the side of 'not' – but let's see.
Jack Leach, Somerset
We couldn't for the life of us work out why we couldn't find the article we wrote last year about how Leach isn't some sort of saviour. Then we realised that it was because we'd for some reason decided he was called Joe. We've since reversed this decision as there's already a cricketer called Joe Leach and things will only get confusing if we insist on calling Jack Leach by someone else's name even though he's got a perfectly serviceable one of his own.
Ollie Rayner, Middlesex
Rayner and Leach are both spinners who take sizeable hummocks of wickets at a decent average and may or may not be really good.
Mark Footitt, Surrey
England people don't seem to think Mark Footitt is quite good enough for England, yet e bowls quickly using his wrong hand and his career average is 25.51.