3
minute read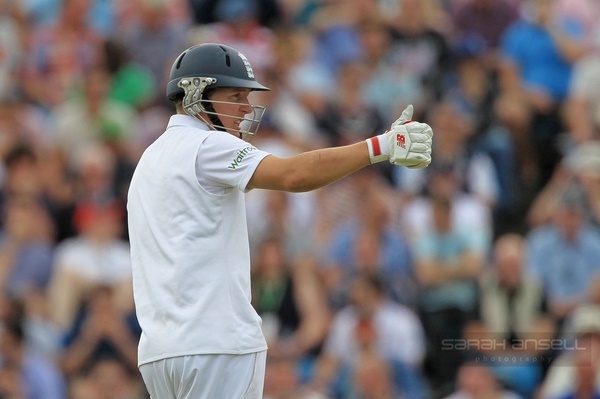 England dropped Gary Ballance before the third Ashes Test of 2015 after a run of form that wasn't actually all that dreadful with the benefit of hindsight. He had passed 30 once in his last 10 innings and had been bowled five times. People said he struggled against good quick bowlers.
He came back into the side in 2016, played six Tests and was quite brutally dropped again. Then he played two more against South Africa and was dropped again.
The problem, perhaps, is that there wasn't really much of a case for bringing him back that summer. By doing so, England arguably negated the positive effects of dropping him in the first place.
Make no mistake, dropping someone can work
If a player finds himself bumbling along going nowhere in Test cricket, it's no good to anybody. The notion that a big innings is 'just around the corner' starts to fade as the player in question struggles to inch their way towards that corner, let alone round it. Dumped back in county cricket, they have a bit of a cry and then slowly set about making corrections.
In this situation, we generally hear about some technical change or other, but we'd argue that in most cases it's just as important for the change to serve as physical foundations for renewed confidence and certainty.
Batsmen rarely fail because of just one flaw, but "I've made a visible change and it's working," can provide a major mental boost in addition to the (often small) practical one.
It takes a while for physical changes to bed in
But confidence and certainty will often take longer. You get oddities who will master something in the nets and instantly feel like they're back to their best, but most players will need to see a few big numbers next to their name to convince themselves that they're back on an upward curve.
Gary Ballance never got this. His confidence started to slip during the 2015 World Cup and in the English summer that followed, he found himself hanging by his fingertips. Unable to haul him up, team management did the decent thing. They stamped on his fingers and told him to find a way to clamber back up from the bottom. This is what he set about doing.
But he never got to finish
If England are on the tenth floor, Ballance reached the fourth floor before someone was sent down to get him. Often, a player who fights his way back into the team is shot-through with confidence because it's been a real struggle and he's made an unarguable case to return to the side.
Gary Ballance is not such a player. His return was too easy.
As we said about James Taylor in 2014, the optimum moment to select a batsman is not when he thinks he deserves a place in the side; it's when he's completely irritated because he can't quite believe he isn't getting a game.
There's an art to timing a recall. You've got one guy who thinks: "This is a nice surprise – I was only up to the fourth floor," and another guy who's spent God-knows-how-long trying to prise open the tenth floor window. When it's finally opened for him, he says "about bloody time" with a face like thunder. Which would you want in your team?
Conclusion
Long term, bringing Gary Ballance back into the Test team in 2016 did his confidence – and therefore his form – no good at all.