2
minute read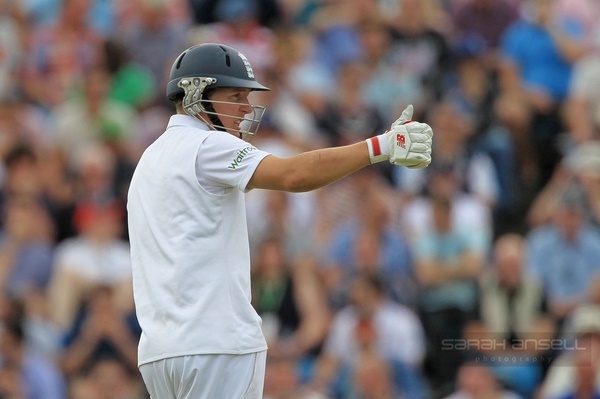 It's a reference to a headline pun that's overused on this website but which isn't itself a pun. Jokes don't come much weaker than that. Except for all our other ones.
Is Gary Ballance back? Sport is brutally cold and England won't go into the first Test of the summer with an empty batting slot where James Taylor would have been. They'll pick someone in his place. Possibly Gary Ballance.
For a time, two of our most common thoughts while watching a Test match were, "At least Ballance is still in," when England were batting and, "Get Ballance on!" when they were bowling. We like Gary Ballance. We like his doughy tenacity. We like the chaos of his part-time right-arm semi-filth.
Last year's imballance was a strange one with our man seemingly decked by the coaching team's faith in him. Returning from injury, he was thrust into England's World Cup team at number three and short of practice, he floundered. England's World Cup campaign was a catastrophe and he carried his newfound runlessness through to the summer, at which point he was dropped.
Experts love a technical weakness and declared this to be the cause of his ills. Gary is of a different mind. He reckons that far from being the problem, his technique is what got him to where he is.
The line between delusional stubborness and justifiably single-minded conviction is a narrow one and it is defined by how many runs you score. 'Gary Ballance's back' hinges on what happens next.