2
minute read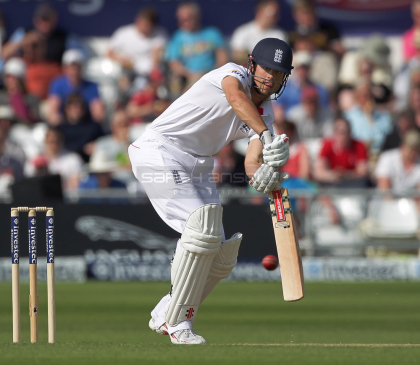 Or, more accurately, points "may" mean a presentation ceremony (at which something would presumably be presented).
This is the barely-reported story that England are looking to implement a points system for the two tours this summer, meaning an all-formats winner could be crowned for each.
The Times ran something behind its paywall a few days ago and The Guardian's mentioned it via a short Press Association piece, but all in all, no-one really seems to a toss.
Well we do. We quite genuinely believe that this development has the potential to save cricket.
Save it from what, you ask? Save it from itself. The general trend within the sport over the last however-many-years is for self-cannibalisation. Rather than supporting each other, the various different formats have instead been eating each other. You don't have to have followed cricket too closely to have spotted a tour where one team prioritised one format while the other favoured a different one. Priorities have diverged so much that the sport can at times look farcical.
T20s, ODIs and Tests – it's all cricket, so why not treat them as one? To us, the whole essence of cricket is variety. As well as different opposition, cricketers face different pitches, different weather and different durations of match. They are all aspects of the same whole, so it makes sense to us for them to be treated as one.
Have you ever had to explain to someone how England can play Australia and it's not the Ashes? Have you ever talked someone through your team winning a series in one format before losing in another to the same opposition a week or so later? Cricket is confusing. A points system, though seemingly trivial, brings a degree of coherence. Suddenly everything contributes towards identifying the best cricket team – which is surely what the sport's all about.
Having all-format winners of tours would bring the game and the cricket world together. If it can gain traction (this is, admittedly, a big ask) then it would positively force countries to take all of the formats seriously. Where previously a nation might have written off the Tests or the one-dayers because they weren't really that bothered about them, perhaps they would now take them a little more seriously, knowing that they would contribute to the overall win.
How could that be a bad thing?