3
minute read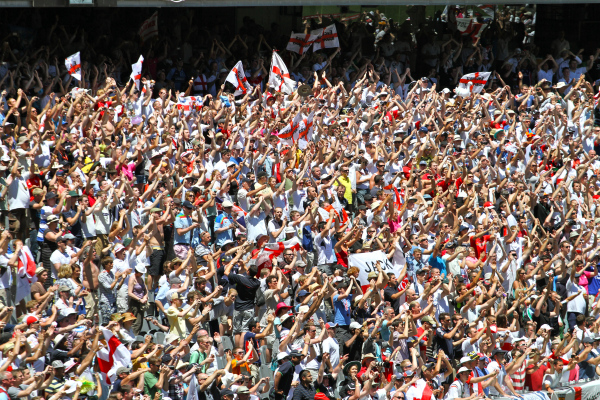 Ben Stokes would. Reacting to plans to implement a points system spanning the formats for cricket tours, he said: "I think it would be rubbish. They've changed a lot of things, but Ashes is Ashes, it's a massive series for England and Australia and I don't see why it should get changed."
This rather overlooks the fact that pretty much all the other Test series he takes part in are anything but a big deal. As we see it, the Ashes would remain exactly the same, but everything else would get a bit of a leg-up. However, Stokes' comments do raise an interesting question: how would you feel if the Ashes were restructured so that it included T20 matches and one-day internationals as well as Tests?
Sacrilege!
Yes. That was our initial reaction. So then we tried to work out why we felt that way.
Test cricket is our preferred format. It can at times be breathtakingly dull, but the sheer breadth of possibilities is what makes it endlessly fascinating. Different players, different pitches, different weather, different approaches, different match situations. With that in mind, surely it makes sense that even greater scope would make for an even more appealing event.
The outsider's view
There is a tendency within cricket to see the formats as being pitted against one another. Rather than perceiving Twenty20 cricket as a gateway format to Test cricket, we instead take sides lest our favoured format be killed by its shorter (or longer) rivals.
But this isn't really the way things are. It may seem that way from within, but for most people who don't consider themselves fans of the sport, it doesn't matter what the format – it is all just cricket. All three formats are just aspects of the same thing. Bat and ball. Runs and wickets.
People with only a casual interest in cricket cannot for the life of them understand how England can play Australia without it being the Ashes. They may well understand the rivalry, but they don't necessarily understand the history.
The truth is, the rivalry is more important than the history. The rivalry is the essence. It is what drives things. It is what has created the history.
The rivalry is the Ashes – and that rivalry spans the formats.
A parallel
The Tour de France comprises 21 different bike races. At the end, they recognise an overall winner. People who follow the race may or may not care who wins the points jersey or the mountains jersey or any of the individual stages, but they will all care who wins overall.
Last year, the Tour started with a 13.8km time trial – competitors rode alone, against the clock. Stage four was 223.5km and other than stretches of cobblestones, almost entirely flat and everyone rode in a bunch. Stage 10 was 167km and finished at the top of a mountain.
These are very different challenges and the three stages therefore gave rise to three different winners. But it was all part of the same race. At the end of the three weeks, the overall winner was recognised. An all-rounder. Someone who had conquered everything. For all its complexity, the Tour remains at heart a simple event.
Epic!
We use the Tour de France as an example deliberately, because its epic nature is its very essence. The Ashes is also an epic contest and it's hard to argue that adding a greater number of challenges would make it less so.
People are fond of saying that Twenty20 is just a few overs of slogging, but you could equally say that Test cricket is 'just' risk-free accumulation without time pressures. You could say that Test bowling is just keeping it tight and waiting for mistakes. These things aren't true, but even if they were, each different challenge would still contribute to the whole.
It is the range and number of challenges which makes the Ashes the epic contest that it is. So we have to ask: a Test series or a cricket series – which would be more alluring?