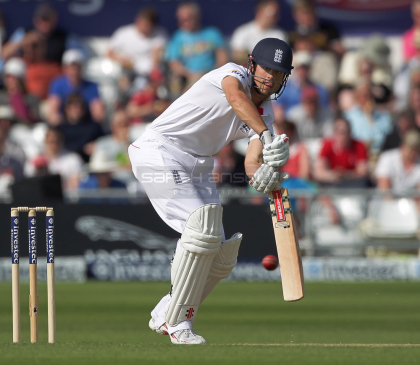 We always say that the second division of the County Championship doesn't count. Hopefully it's obvious that this is rhetoric.
Our exaggerated stance is not borne of a belief that the cricket played is worthless, but of a perception that some still haven't quite accepted that it is in any way a lower standard. The sport isn't always swift on the uptake. When MCC voted on whether or not to allow female members in 1998, it took two votes before the 'modernisers' got their way.
We've had two divisions for almost as long, but there are still plenty of people who will cite a 'first-class' average when pushing the international case of a particular second division player. Alastair Cook has tried to put such figures in perspective so far this season. He has played four County Championship matches and only failed to make a hundred in the first of them, when he made 65 in his only innings.
At the time of writing, he is averaging 156. He is playing in the same match as Moeen Ali, who is averaging 210.
Cook is an exceptional individual, but it's worth remembering this kind of thing the next time you read an article in which so-and-so's said to be making waves after averaging 44 – or, more likely, after they've made a hundred during a season in which they're not even averaging that.
Cook's clearly seeing them well in the second division, so he'll be hopeful of performing well when he returns to the nets with England.