< 1
minute read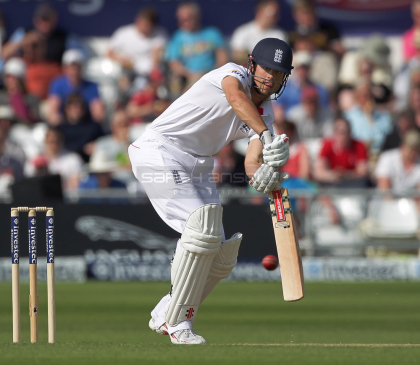 After sizing up the bowling and briefly treating himself to a strange and hugely entertaining 'mustn't handle the ball' dance, Alastair Cook quickly moved up through the gears. At times he got as high as third. Mostly he sat in second. When there was a break in play, he refuelled, pumped up his tyres (whatever the hell that might entail in this analogy) and then he carried on.
It was Alastair Cook doing the Alastair Cook thing; playing those four Alastair Cook shots and being there for bloody ages.
Like Shoaib Malik's monumental 245, a Cook innings is hard to take in. It's hefty but oddly featureless. Really, the whole point is the size. It's not an exquisite meal out. It's the weekly big shop.
Attempting to eat a whole week's food in one go is inadvisable. That's not the way to go about it. You need to pace yourself, take a step back. What's important is that at the end of the week, you're still alive.
The value of being alive is not to be underestimated. It's hard to enjoy the finer things in life when you've lost your anima. One day, Alastair Cook will disappear and England's health will instantly deteriorate.