< 1
minute read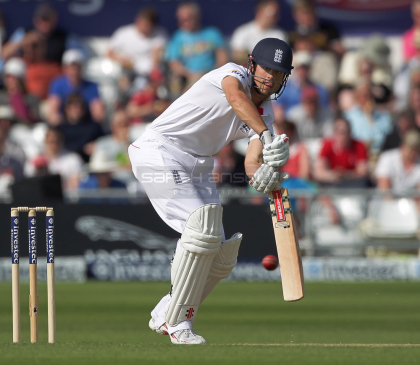 History tells us that when it comes to declarations, Alastair Cook is not a carrot-dangler. History tells us that when the moment comes, the carrot will be unsighted for Pakistan and they will in fact be only dimly aware of its existence.
The match and series situation also hint at a cautious declaration. It is 1-1, there is much on the line and it has taken quite an effort for England to haul their way back into this match. The effort they've invested makes even the faintest risk so much less likely. Sunk costs and all that.
Then again, history also tells us that Alastair Cook the batsman is a plodder, yet in this series he's been positively piratical, slashing the ball to the boundary with a joyous "Ha-haaa!" as if he's been possessed by the still-very-much-alive Sanath Jayasuriya.
The only thing of which we can be certain is that by the time you read this article, the decision will already have been taken and these few short paragraphs will seem entirely redundant. Might be worth checking the comments though. There's probably something witty, insightful and still relevant down there.