< 1
minute read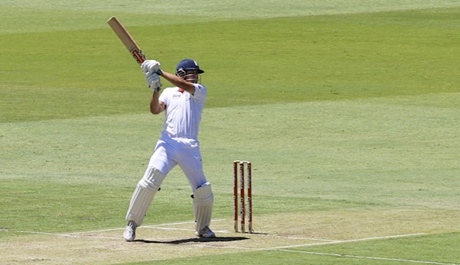 Alastair Cook is in a Vaughanian run of form down under. When he was batting with Jonathan Trott, it was a case of 'the bowlers may change, but the batsmen remain the same'.
Was it the Ashes or some sort of Cook-Trott conceptual art? Can you detect the passage of time if there are no landmarks along the way? It's daytime at night at the moment and whenever you turn on the telly – whatever day, whatever week – there's Alastair Cook. Time no longer has meaning.
Cook should call his work 'Australian Purgatory'. We've been in worse places.
Australia's grass-is-greener selection policy could lead to Ryan Harris being replaced by Rolf by the end of the series if this carries on.