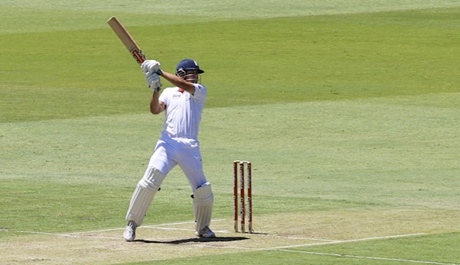 Does Alastair Cook know that captains are allowed off the field? If he doesn't, no-one tip him off, because it's going quite well. In five Tests leading England, he's now scored five hundreds.
He even hit some nice shots today, which isn't really the point. An Alastair Cook innings shouldn't feature eye-catching moments – they're distracting. The genius is in the whole.
You don't watch him bat and identify a straight six as being the mark of quality (although it was a bloody nice shot). His brilliance actually lies in the fact that he becomes commonplace.
"Oh look, Cook's batting." You would never say that. You probably wouldn't even say it sarcastically, because that would imply that the fact is in some way worth remarking upon. It isn't. If England are batting, why wouldn't Alastair Cook be at the crease? It is simply the way things are.
On current form, to be amazed at an Alastair Cook hundred would be like being amazed by a poor management decision or the setting of the sun.