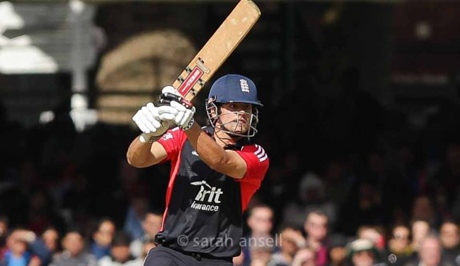 And after all of 12 matches, Steven Finn would seem to be their best bowler. How do you feel about these things? Angry or amazed?
Before this series, each of Sky's commentary team picked their preferred England one-day side. We weren't really paying attention (cooking, eating, playing games or just zoning out most likely) but we're pretty sure at least one of them didn't want Alastair Cook in the team. Whoever it was – if it was anyone – wanted Craig Kieswetter opening instead, because of his 'big shots' or something like that.
The person who may or not have said this is clearly wrong. Craig Kieswetter may well have bigger shots, but he generally only gets to play five of them. Alastair Cook plays dozens of his slightly smaller shots and scores hundreds. He middles the ball into gaps. It's what you're supposed to do.