2
minute read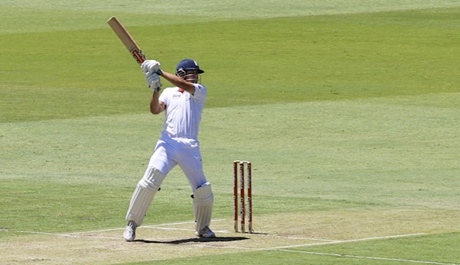 Hello South Africa and welcome to England. This is Alastair Cook. He is fitter than you are. We're not sure you're going to get on very well.
Thus far, South Africa have had a fairly typical experience of touring England. It has rained and Alastair Cook and Jonathan Trott have batted for bloody ages. The Saffers took an early wicket, but you need at least two against England to really be in business.
If you want to win Tests in England, you're heavily reliant on your seam bowlers but bowling at Cook and Trott is like attacking an industrial sander with a plank of wood. You jab at it again and again and eventually all you're left with is a nub. Then Kevin Pietersen walks to the crease and surveys you with disdain. It's not a complex tactic.
Cook's extraordinary stamina has one purpose. He has developed it so that he can do what he already does only for slightly longer. That's it. He doesn't want to run marathons or anything. He just wants to ensure that his feet move the same at 6pm as they do at midday. It seems to work.
If we have a word of reassurance for South Africa, it's that England are so heavily reliant on this method that Plan B is a good deal worse. The batting line-up is built on the principle that the top three will grind down the opposition bowlers to some degree. Get through the the top order and you introduce the other batsmen to a terrifying land of pace and movement that they are largely unfamiliar with.
But today? 267-3 isn't really doing the job. And don't pin your hopes on weariness from Cook tomorrow either.