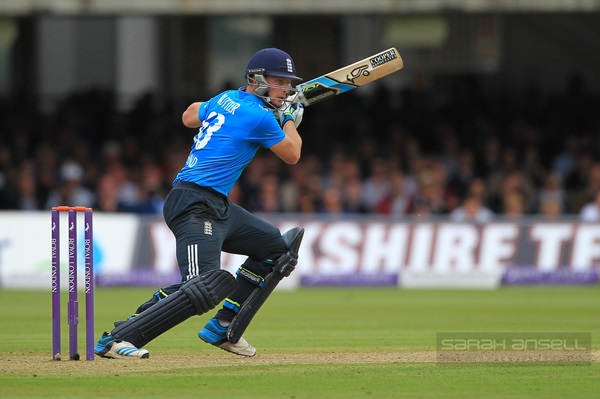 Last week we asked whether you would care if the Ashes included limited overs matches. This was slightly mischievous on our part because while the series could in theory be affected by the mooted system which would see points accrued across formats and an overall winner recognised, the truth is that no-one really wants to mess with the Ashes.
As far as the challenges facing Test cricket are concerned, the Ashes is not the canary in the mine. The Ashes is the one man with breathing apparatus in the mine. As Test series between India and Sri Lanka and South Africa and West Indies fall around him, England v Australia stands there solemnly, slightly perplexed by the death toll.
But – whisper it quietly – Test cricket is bigger than the Ashes. Or at least the sport would be better off if it were. It's one of this site's perhaps overfamiliar refrains that diversity is one of cricket's greatest strengths and a major part of that is having more than two countries playing five-day matches with some degree of enthusiasm.
A subconscious negotiation?
Teams always want to win – players want to win every game – but when one team cares more about one format and the opposition cares more about another, you do sometimes get the sense that some sort of invisible subconscious deal takes place. A 'you can have what you want if we can have what we want' kind of thing.
It's not in any way deliberate, but there are fine margins in top-level sport and it doesn't take much to tip the balance one way or the other. If enthusiasm is a finite resource, how it is rationed can have a very real impact. Could bringing the formats together not offset that just a little?
Maybe not
If nothing else, there is no saying that anyone involved would buy into a format-spanning points system and if no-one cared, it would basically be worthless.
But what if people did care?
Consider an alternative scenario in which a nation historically inclined towards one-day cricket took the 50-over leg of a tour 4-1 and would ordinarily struggle to rouse itself for the Tests that followed. No side sets out to do this, but those piffling little two-Test series can sometimes appear hard to get up for, can't they?
In this scenario, all the investment put into the one-dayers stands to be unravelled by a poor performance in the longer format. At eight points to two with ten points needed to win the tour and another eight points still available, players might just find extra motivation to try and win. It needn't even be that. It could just be the will to fight for a draw at a point when previously they'd have been likely to write the match off as a loss. That might make for better cricket. It could also bring in a few extra fans keen to witness the tour decider.
Investment
Think of when you've invested time and effort in something. No-one likes to feel that's wasted. It's what keeps people playing Farmville long after it's ceased to be fun. It's what got Concorde built. For all that we're supposed to lack commitment these days, human nature means people are naturally disinclined to cut their losses.
We're not saying a points system is a cure-all. We're not even saying it'll work. But if there's a chance that it could be a way of persuading people who care about short format cricket to also care more about Test cricket, we're inclined to say that it's worth giving it a whirl.
What's the worst that could happen? That if it becomes popular and widely-adopted we might all start to question why the Ashes doesn't follow the same format?