2
minute read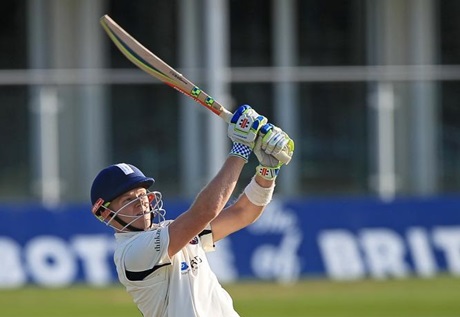 Earlier in the year, someone-or-other expressed their reservations about adding three teams to England's four-day competition and dividing it into three divisions of seven. They said that it would be hard to maintain the quality. We can't remember who it was, but this comment seemed to us to betray a fundamentally English county cricket attitude to English county cricket.
Despite there being two divisions, some people still see it as all being the same thing, lumping first and second tier statistics in with each other. These people think that adding three smaller teams to a third division would therefore dilute first-class cricket. No it wouldn't. What it would so is give rubbish third division counties a chance to play against teams who are of roughly equivalent standard. That's what divisions are. They're a hierarchy.
On this site, we routinely ignore the second division. It's not because we don't care about it – because with Lancashire down there, we most certainly do. It's just a reaction to the way cricket is covered elsewhere and a means of making an unwieldy competition fractionally more manageable.
The newspapers that still run county cricket match reports pay little heed to the divisions. Most are more likely to cover a Surrey game than any other. Whether that's because Surrey are a well-supported club, because they feature certain high profile players or simply because the journalist in question lives nearby, it's the wrong way to report if the County Championship is to be considered a worthwhile entity in its own right. Even Cricinfo, who are generally pretty good about this sort of thing, lump first and second division matches in together in their live scores box in the sidebar.
The county season is also unnecessarily complex and while some will say that complexity is a key part of cricket's appeal, we'd argue that an already complex sport would benefit from an even more straightforward structure. County cricket hardly need worry about attracting dilettantes.
It is hard for this writer to properly follow the ins and outs of an already complex sport across eight different matches spanning two divisions, particularly when half of the season's fixtures run at the same time as Test matches. As all of our readers are also possessed of just the one brain, we figure it might be a challenge for them too, so we halve our subject matter by amputating the second division.
Sport is about competition. It seems bizarre to give equal billing to sides regardless of performance. So we don't.