2
minute read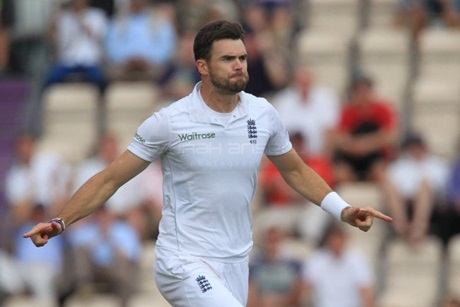 We stand by everything we said yesterday. We never said England lacked eggs, only baskets. There have always been plenty of oeufs in the new ball basket and Jimmy Anderson is adept at using them. Take three wickets for one run and additional receptacles seem superfluous  – particularly if you then produce three additional eggs, in the form of catches and run-outs. Just don't ask where he was keeping them.
The most impressive part of the Tour de France doesn't take place in the mountains with thousands of pissed-up Dutchmen bellowing into the leading contenders' faces. It takes place the next morning when they set off again. At the top of a climb, faces haggard, breathing ragged, the cyclists are tired but at least have the finish in sight. The next day, they do not. They have hundreds of kilometres to go, perhaps the same sorts of climbs again, and they're carrying all that fatigue from the previous day's efforts.
There is something of Jimmy Anderson in this. It's not just the fact that he roused himself to action with England only a fifth of the way to dismissing West Indies and no guarantee that they'd actually reach their intended destination, it's also the sheer physical resilience of the man.
Innings after innings he at least matches and usually exceeds the workloads of the other pace bowlers. But then, making use of the fourth new ball he's had his hands on in this match, he bowls as swiftly and as effortlessly and as skilfully as at any point before, almost as if the first Test and the first 30-odd overs he'd bowled in this Test hadn't happened. Then he balletically plucks one out of the air during a rest between overs. Then he moves like a cat and throws like the complete opposite of a cat to dismiss someone else. Then yet another catch.
When does he rest? He'll rest when he's dead, presumably, and looking at England's fixture list, the ECB will have executed him by the end of the year. Wherever will England keep their eggs then?