County cricket news
5
We've named cricketers to watch in 2006, 2007 and 2008 and we've not been 100 percent wrong about all of them.
Of the 2006 vintage, Graeme Swann, Matt Prior and Sajid Mahmood went on to play Tests and Mark Davies is knocking around again after a couple of years of injuries.
In 2007, Swann and Prior were joined by Stuart Broad who's been a qualified success for England and Adil Rashid, who's not a million miles away from a chance with the national side.
Of the 2008 lot, only Rashid and Steven Davies have done much of note, but we're generally a couple of years out with our predictions.
New rule for 2009
This year we're doing things ever-so-slightly different. We've brought in a rule and it's a harsh one. The rule is no players from the County Championship second division.
This rule has come in for a reason. Everyone knows that the first division is a far better standard, but everyone also seems to conveniently forget this fact whenever they're talking about potential England players. We're referring to the newspapers as much as the everyday cricket supporter here.
Cricket writers and supporters are prone to citing statistics as 'proof' of a player's worth, without giving any thought to context. There was lots of talk about Simon Jones averaging 18 with the ball last year, compared to a higher figure for whoever he was being compared against from the first division. It wasn't comparing like with like.
The fact that there are two divisions matters and people have to start acknowledging that fact. It would be hypocritical if we didn't practise what we preach, hence the rule.
If we can be bothered writing about them, the first of this year's ones to watch will appear later today. However, we know better than to promise something when 'being bothered' enters into the equation.
5 Appeals
13
We're never a fan of international cricketers retiring to seek their fortune in the county game. It seems so backwards. We're especially displeased when it's a cricketer like Andre Nel who's been so important in our life.
Andre Nel taught us that, in life, it doesn't matter how bumbling and unathletic your run-up is. As long as you brain your boyhood heroes with bouncers and burst into tears immediately afterwards, that's all that matters.
He taught us that it doesn't matter if you have a demented alter ego called Gunther who lives in the mountains who doesn't get enough oxygen to the brain. As long as you attract strange comments that seem to refer to your manhood, you'll go a long way.
He taught us that it doesn't matter what onlookers say to you, as long as you use crude and abusive language right back at them, you can get banned from domestic cricket for a period of time.
And at the end of the day, isn't that what life's about? Being ineligible for selection for the remaining two matches of the season?
13 Appeals
25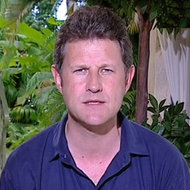 Charles Colville is that nitpicking kind of sports follower who finds fault with everything and believes that minor details decide matches. He's also a reactionary numbnuts.
Colville is Sky's second string presenter. He gets the highlights shows and the non-England matches. He's a public schoolboy with a bizarrely creased brow which is impossible to take your eyes off. They're permanent wrinkles that derive from near-constant scowling, which pretty much sums up the man.
Today's update was inspired by a comment left by Miriam yesterday describing how Colville had made a reference to England's World Cup winners bringing the trophy back in a handbag, which pretty much sums up the man.
Everyone warrants a place on the internet where their inadequacies can be documented. For Colville, this is that page.
25 Appeals
15
Then you might have chlamydia. Apparently.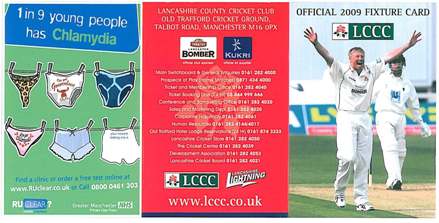 We're not wholly sure why advertisers think this, but they clearly do if Lancashire's 2009 fixture lists are any indication. There are several different versions with different ads. Here's another that appears: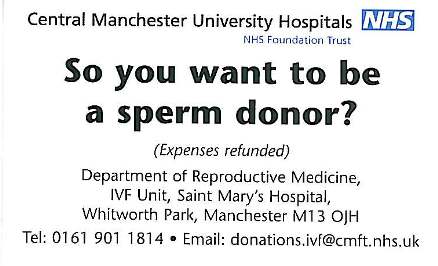 Now picture the average Lancashire member before taking a look at this one: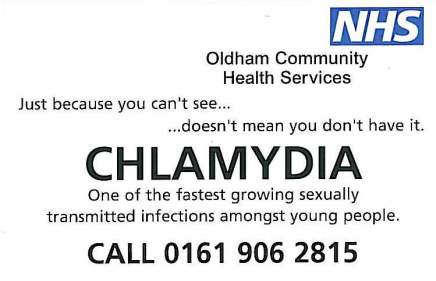 We don't even need to write anything for this post. The pictures truly do say a thousand inappropriate words.
15 Appeals
8
Why else would Kent sign Stuart Clark other than to help him recover from injury and to help him get a few overs under his belt in English conditions? It's perfect. How delightfully accommodating of them.
In the unlikely event that Kent come up against an England batsman in those first few weeks of the season, maybe they could do some extensive analysis of defects in said batsman's technique and feed them to Clark for use in that vital County Championship fixture.
They could even make a polite request that he doesn't share that information with any of his Aussie team mates. He's a good sport. He'd honour a gentlemen's agreement.
Alternatively, they could make him bowl 45 overs a day while he's with them and then tell him that there's A REAL DRAGON in Wales just before he sets off for the first Test.
8 Appeals
10
We support Lancashire. You might be wondering how we feel about this. If there's such a thing as a positive 'meh' – then that. He did win the County Championship with Sussex after all. He does have a good track record.
Peter Moores' has Maxonian origins, so this is a return to the North-West for him. We'll all stand at the windows of the mills and doff our flat caps at him as he slopes back into town, hunched against the driving rain.
We'll bake 'welcome home' meat 'n' tatty pies for him and call him a soft bastard for having something approximating a hairstyle. We'll ask him if it's true that you can't get gravy wi' your chips down south and then we'll get on with the serious of business of buying him a pint so that he has to stand there and drink it while we tell him how shit he's doing.
10 Appeals
10

Gloucestershire's players are ACTUAL GLADIATORS. Who knew? We always thought Jon Lewis looked more like a musketeer, but what do we know?
Gloucestershire's PR bod, Stephanie Keene, said:
"We recognised that our nickname provided the club with a fantastic opportunity to link with the powerful images synonymous with the historic Roman gladiators."
You'd think they might have realised the link with Roman gladiators sooner, what with it being a totally made up nickname and therefore the only reason they're called that.
Or maybe it didn't derive from the Romans. Maybe Gloucestershire's pyjama sides are named after the TV programme.
Whichever meaning, a less Gladiatorial-looking side you'd be hard-pressed to find.
10 Appeals
3
Chris Lewis may or may not have said:
"4kg of cocaine? They told me it was a sandwich and a banana for the flight."
Actually, they told him it was a load of tinned fruit. Or maybe they told him it was 4kg of cocaine disguised as tinned fruit. The courts will decide.
Whenever we hear a case where a cricketer's been in some way involved with drugs – usually taking them, not smuggling them – our initial reaction is 'who are you trying to fool?'.
Cricketers aren't rock and roll. They can do the most rock and roll things imaginable and it'll still sound feeble and embarrassing. Gambling we can take, drinking we expect, but drug use? You play a sport where people clap you when you're out. You don't belong in that world.
3 Appeals
11
We got a text message yesterday. It said: "Giles Coren has written a shit piece in The Times about Wisden being owned by a new publisher. It's really, really awful."
We had to take a look and it doesn't disappoint. As you perhaps know, The Wisden Cricketers' Almanack has been bought by Bloomsbury, who publish Harry Potter.
Coren has done some Harry Potter referencing as a pallid, lifeless attempt at humour.
"With the 2009 Ashes series not far away, it is surely now time to reveal that Ricky Ponting is, in fact, Lord Voldemort, the most powerful dark wizard that has ever lived. That the green and gold of the Australians is but a fig-leaf for the green and silver of Slytherin. Surely Voldeponting's Death Eaters will not be allowed to triumph?"
If you want to be bad at writing, this is how you do it. If you aren't JK Rowling, you can't possibly benefit from writing about Harry Potter. Making knowing references to anything to do with the books is weak, unoriginal and quite embarrassing.
Also look out for references to 'TwentyQuid' – a cross between cricket and quidditch, 'the leg-spinner of Azkaban' and 'snitch-hitting'.
We've got to write something for The Wisden Cricketer this evening and we've got no ideas whatsoever. However, we're feeling slightly buoyed by the knowledge that we won't be producing the absolute worst piece of cricket writing this year. It's just not possible.
Even if we just write the word 'cricket' and then follow it by repeatedly mashing the keyboard with our face, we'll still okay.
11 Appeals
14
There haven't been a great many Danish cricketers. We're not sure Amjad Khan's exactly a great – but by Danish standards he can't be far off.
Amjad Khan's what we'd deem a solid practitioner, which smacks of faint praise, but isn't meant to. It's actually more an acknowledgement that England have called up a bowler who's sustained a certain level of quality rather than a young scamp who's the latest flavour of the month.
Is he Test standard? Not sure and that's not important. What's important is that he's Danish.
Danish cricket facts… go!
14 Appeals