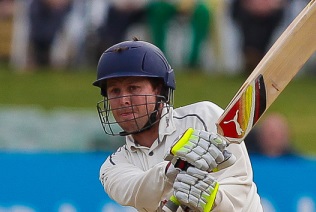 If, as a cricketer, you're going to be remembered for just one moment, you might as well make that moment the climax of the most exciting passage of sport many of us will ever see.
Even if it wasn't the hardest catch, for safely taking it England fans will forever owe Geraint Jones a debt. We're not saying he could get away with murder, but we could probably let burglary or hijacking a plane slide. Surely even Surrey fans wouldn't begrudge his leaving cricket with a win in the domestic one-day final.
Not only did Jones top score for Gloucestershire on the day, he was also involved in the pivotal moment of Surrey's innings. When Kumar Sangakkara slapped the ball to mid-on, Jones should have been there – but he was off the field having a slash. Will Tavare safely took the catch and Surrey promptly folded. With those utterly reliable hands of his, Jones probably didn't even splash upon hearing the roar.