< 1
minute read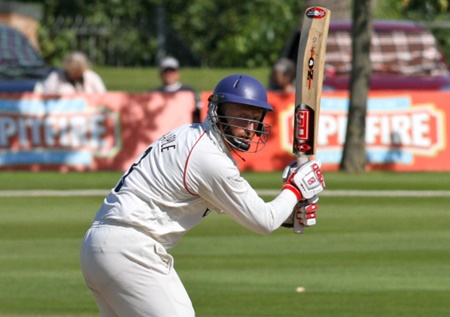 So we're calling him out on it.
For every Shivnarine Chanderpaul, trying to convince people he's still got it at the age of 40, there's a Glen Chapple, sidling into a coaching position and inexplicably trying to convince everyone that he hasn't still got it.
Chapple's not fooling anyone.
---
> Glen Chapple might be superhuman
---
Playing against Gloucestershire, he's not opened the bowling and he batted at eleven. He made 29 not out off 13 balls and we fully expect him to prove his worth with the ball later today.
Presumably, the thinking is some sort of misguided 'give youth a chance' thing. Bollocks. Youth has plenty of chances. The whole sport's geared up towards youth. People are forever getting selected on promise and potential. Give middle-age a chance, we say.
None of this self-effacing last-into-bat, coming-on-second-change cobblers. Get stuck in. Whippersnappers are there to be spanked by wily old gnarldogs. That's the natural order of things. Do what you are meant to do, Glen, and don't stop doing it until you are either 100 per cent grey or 100 per cent bald.
You give youth a chance and you end up having to come to terms with names like Fynn Hudson-Prentice. What the hell is that? This is something worth fighting to hold at bay.