3
minute read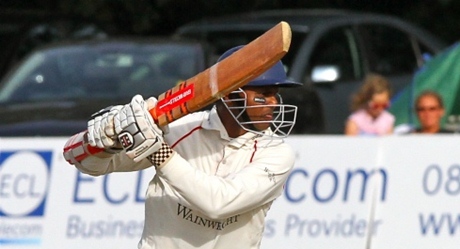 The world's coaching manuals can breathe a sigh of relief because the greatest dissident of modern times has officially called it a day. No-one who remains will question them quite so persuasively. Cricket's lost a lot.
The start and end
When Shivnarine Chanderpaul made his Test debut, he did so in a team containing Desmond Haynes, Richie Richardson, Brian Lara, Curtly Ambrose and Courtney Walsh. When he played his final Test, he came in after Marlon Samuels, a man who continues to be selected despite averaging just 33.
We've worked in a company like that. At the start, it was a vibrant place full of expertise. By the end, a guy who was found to have sold company data was retained because he cried when he was caught and seemed like he was sorry about it. The IT manager discovered a dead bird in the server and thought the best way of disposing of it would be to try and flush it down the toilet. The company was dying and these were by no means the least-qualified people remaining. The guy who spent the morning reclining on his office chair with his foot in the bin almost certainly was.
Imagine finding yourself in that situation. Imagine the impact on your motivation and professionalism of being surrounded by a confederacy of dunces. Do something well and most wouldn't even be qualified to recognise it. We get a sense that was the world in which Shivnarine Chanderpaul eventually found himself. But yet where most of us would rush to the exit, Shiv ploughed on – the last great West Indies cricketer.
The last?
Hopefully that won't prove to be the case, hopefully there will be a resurgence, but it seems unlikely at present. At best, Shiv's retirement snaps the last thin thread to what is now undeniably a previous era.
Excuse us if we resort to a series of links to mark his departure, but we've already invested a lot of time in writing about him. Even if he himself rarely got any kind of payback for the long hours he invested at the crease, we're not keen to pay tribute by doing likewise.
He deserves better than the written equivalent of a frenzied T20 knock, so here are some of our long form innings about him.
Rickets, Chomsky, Shane Watson talking bollocks and the art of persisting for long enough that eventually the world changes shape to accommodate you. Shiv was our final King of Cricket for All Out Cricket.
A tribute in the wake of his 10,000th Test run, written for Cricinfo. It's basically just 11 different ways of describing that magnificent technique of his. Also includes a Sopranos quote.
The highest honour in international cricket.
The only man to win the highest honour in cricket two years in a row.
How to mark this occasion
How should we should pay tribute to this most magnificent of cricketers? Perhaps we should adopt one aspect of his technique and employ it in our daily life. Today, in honour of Shivnarine Chanderpaul, try and do something – anything – unexpected with your elbows. Let us know how you get on.