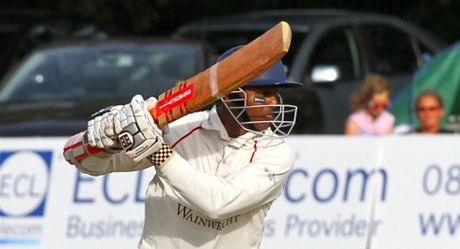 Shiv has just hit his 10,000th run and Cricinfo wanted someone to pay tribute to him. Being as we named him not just Lord Megachief of Gold, but Grand Lord Megachief of Gold, we were well-placed to pass comment.
For some reason, our idea of a tribute is to describe his ugly batting in about 11 different ways.
There were actually a few things we didn't get round to mentioning in that column (we could probably write about 30,000 words on the subject of Shivnarine Chanderpaul so we weren't struggling to meet the word count). One was that despite losing almost every match, he still ploughs on, maintaining the same high standards.
That particular feat of endurance is perhaps more remarkable than any individual innings. Most people would have long ago grown despairing and careless in the face of what he has endured as a sportsman, yet he is willing to spend long, long hours at the crease for no real reward. It's quite astonishing really.
Anyway, here's our Cricinfo tribute to Shiv.