2
minute read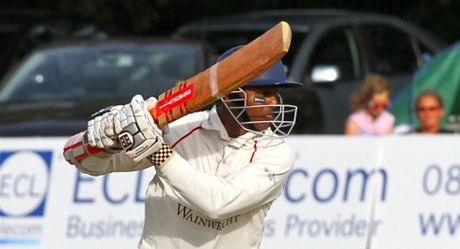 Hurray! Friday! Let's celebrate by writing about melancholy exits!
We've sadly had two recently. Shivnarine Chanderpaul's international career ended just as he imagined it would when he first took up the sport as a boy, with a WhatsApp exchange between Test series. Meanwhile, Craig Kieswetter has had to call it a day at the age of 27 because of the hideous eye injury he sustained last year.
Chanderpaul did at least make it to the age of 40 as an international cricketer and with 164 Tests to his name, few can boast a longer career . He also finishes with an average of 51, so few can boast a better career either. Even so, no-one dreams of a poignant final moment in which all they're doing is fuming at a message on their phone.
Was it the right time for him to go? He didn't want to, but it's a lot easier to make the decision to continue when you're the player. You don't really have other options, whereas the selectors do. For the West Indies, life goes on. For Chanderpaul, in a certain maudlin sense, it doesn't.
It's unclear from Kieswetter's statement whether the issue is the injury itself or his reaction to it. "I feel mentally I will never again be the player that I was," perhaps hints that it's the latter.
And who can blame him? Having your eye socket fractured and your vision knackered is going to leave a perfectly understandable psychological mark, even if you get over the physical effects. This is why we should never be too angry at batsmen who back away from short-pitched bowling. They're the logical ones. It's the ones who get in line who have the wonky thinking.
Kieswetter's career high point was being named man of the match when England won the World T20 in 2010. That bigstagegoodknockability was never really on display again and it's bleak to think that reports such as this one reduce the whole course of his life up until now to those 49 balls.
Somerset play Hampshire tonight and the West Indies continue their Test against Australia. Hopefully both players will join the rest of us by having a beer and enjoying the spectacle. After all, it really ain't so bad this side of the boundary ropes.