2
minute read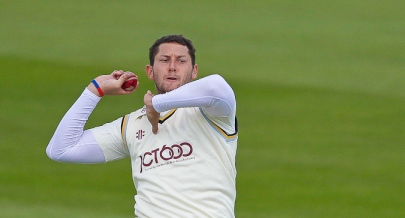 Of course you do. He played for England as recently as last month (against Ireland – what do you mean you don't remember?). But do you remember what he was? You probably remember Tim Bresnan as a diligent and accurate third seamer, but once upon a time he was an all-rounder.
Maybe that's generous. He was more accurately a lower order batsman who could make runs and when you see a 22-year-old like that, it's natural to predict further improvement. However, the 2007 season in which he made three hundreds and averaged 48.5 remained a bizarre aberration until recently.
Having floated away from England's Test team like a wiry-haired buoyancy aid, Bresnan had also sunk to number eight in Yorkshire's batting line-up like a partially deflated wiry-haired buoyancy aid. It was from this position that he made 100 not out against Somerset last month – only the fourth first-class hundred of his career.
This week, he did it again, making 169 not out in a dementedly protracted partnership with Jonny Bairstow against Durham. At the age of 30, could Bresnan finally fulfil his promise and become an actual all-rounder?
We're wishing him all the best – although not because he's a loveable fatty, which is what you'll no doubt assume. Now seems an appropriate time to restate our belief that he is no such thing and has in fact gained this reputation largely because of his abnormally round head. His big tree trunk arms may add to the impression as well, but he's surprisingly fat-free. We have previously described him as being like a burly puma and cannot currently improve on that.