2
minute read
Send your match reports to king@kingcricket.co.uk. We're only really interested in your own experience, so if it's a professional match, on no account mention the cricket itself. (But if it's an amateur match, feel free to go into excruciating detail.)
Regular King Cricket contributor Ged Ladd writes…
Daisy had especially enjoyed the relaxed vibe of our Sunday at the India Test in the "crowds but not full crowds" pandemic summer of 2021.
"Can we sit in the same place again?" she asked, ahead of the Platty Joobs Test.
The Lower Tavern Stand – the least fashionable members and friends area.
I made a beeline for that place on arrival. Despite a plethora of reservations in that area, I found the same seats as we had used the previous year, unreserved. We grabbed those.
"This isn't the stand we sat in last year," said Daisy. "The one we sat in last year was much smaller".
"It was less densely populated," I said. "Not only is this the same stand, I think these are the exact same seats."
Daisy protested.
I tried using evidence to prove my point – in particular a double-selfie of me and Daisy in the same spot the previous year.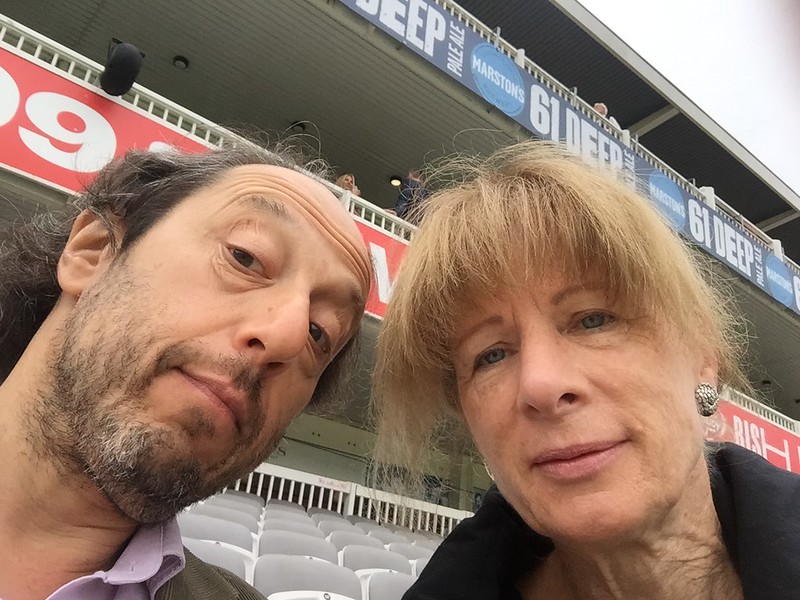 The evidence was pretty convincing to those sitting around us, who were starting to take an interest in our debate. Daisy mumbled about deep fakes and other unspecified uncertainties.
On the way home, Daisy said she'd had a lovely day and commented on the relatively relaxed vibe in the Lower Tavern Stand… just as she had done the previous year.