2
minute read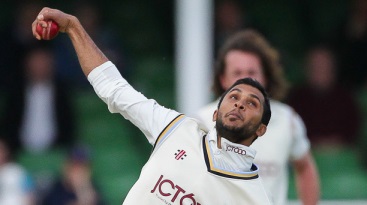 As you're all no doubt aware, pretty much all DIY tasks can be embarked upon using only a dessert spoon and a hammer. They're adaptable devices and allow you to make a start, but after a bit you may well yearn for more specialist tools which would enable you complete the job in question more quickly and effectively.
Yesterday King Cricket favourite, Adil Rashid had the worst figures on Test debut and his performance had supposedly highlighted the paucity of spin bowling in county cricket. Today he's a miracle-worker; the guy who took a five-for on what had up until then been the flattest of pitches, allowing England a highly unlikely tilt at victory.
Why would anyone expect a debutant leg-spinner to take a sackful of wickets in the first innings on what was, after all, a completely flat pitch at that point? Despite what some people seem to believe, pitches that don't favour seamers don't automatically favour spinners. Some favour neither. For a nation that's produced decidedly few wrist spinners, you'd think expectations might be a notch or two lower than 'relentless perfection from the outset on debut'.
Then came the second innings; a period of the game that had been pre-emptively disregarded as irrelevant by a host of pundits. It baffles us how many people who purport to know about cricket – people who are almost exclusively ex-England players, it should be noted – repeatedly pass definitive judgement on Asian pitches early on in a match. Tests in the UAE frequently accelerate on the fourth or fifth day. It doesn't always happen, but it's foolish – perhaps even stupid – to ever conclude that it won't happen. You can only know one way or the other with hindsight.
Adil Rashid is not a steady, reliable spinner who will keep things tight in the first innings. Everyone knew this in advance but yet many still spent half the match saying: "What's he doing wrong? He must be doing something wrong."
Maybe Rashid's not doing anything wrong. Maybe, like a spoon prising plaster off the wall, he was simply being employed in a task for which he isn't especially well-suited.
Don't look for what he does wrong. Look for what he does right. Judge him at an appropriate time. Judge him when you're eating apple crumble.