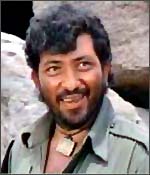 There haven't been a great many Danish cricketers. We're not sure Amjad Khan's exactly a great – but by Danish standards he can't be far off.
Amjad Khan's what we'd deem a solid practitioner, which smacks of faint praise, but isn't meant to. It's actually more an acknowledgement that England have called up a bowler who's sustained a certain level of quality rather than a young scamp who's the latest flavour of the month.
Is he Test standard? Not sure and that's not important. What's important is that he's Danish.
Danish cricket facts… go!