< 1
minute read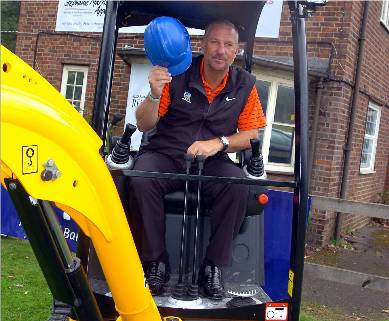 Is that suitable footwear? No.
Should he be removing his hard hat? No.
Also, it's generally accepted that a high-visibility tabard be worn over the top of ordinary clothing so that you can easily be seen.
Botham is wearing high-visibility clothing, but has concealed its garish, eye-catching qualities beneath a low-visibility tabard.
We've got to get us a low-visibility tabard.
Thanks to Sam for sending us the photo.