2
minute read
David Willey had two balls to face today and he tried to make full use of both of them. It was typically selfless stuff from a committed player who rarely seems to have got much love or respect from England, even when he's been one of their top performers.
Willey has played over a hundred times for England's two white ball sides. He's taken plenty of new ball wickets and hit a good few useful lower order runs. However his career will mostly be remembered for the World Cups.
In 2019, he was famously ditched for the newly available Jofra Archer right at the last minute, having been an integral part of England's renaissance over the preceding four years. If that move was understandable and ultimately successful, it was also… you know… kinda shit for him. It probably didn't soften the blow that he could later be seen celebrating that famous victory in a promotional video for the associated computer game.
Last year Willey was part of England's T20 World Cup winning squad, but didn't play a game. This year he's been almost reluctantly brought into the first team due to Reece Topley getting injured and Sam Curran turning rubbish. It was also around this time that we learned he was the only member of the England squad who hadn't been offered some kind of contract for the year ahead.
"I've always known my role in the squad," he told Sky Sports. "I'm not first name on the team sheet but I've always tried to do whatever I can to add to the pot – whether I'm running the drinks or when I do get my opportunity to do my job as best I can."
Today that opportunity amounted to two balls with the bat as there were just eight balls left in the innings and Ben Stokes was at the other end.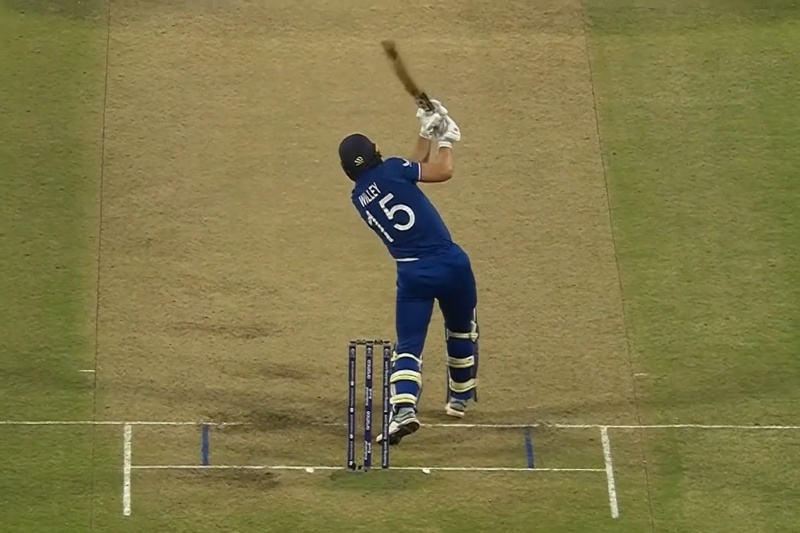 After hoicking the first ball for half a dozen, he was caught at long-on off the second, striving to double his tally.
With the ball, he dismissed Colin Ackermann for a duck, came back to take another wicket in the middle overs and just generally gave away nowt.
Just as he has all tournament, he gave his all and performed well. It is Willey's curse that his best form never seems to coincide with everyone else's.
Asked to pick out his career highs, he pointed to a strong personal performance in the 2016 T20 World Cup when England suffered that brutal defeat to the West Indies in the final. Willey's returns in that match were 21 off 14 balls with the bat and 3-20 off his four overs with the ball.
He also rated the 2022 victory pretty highly.
As we said earlier, he didn't actually get to play in that one.
Willey or won't 'e sign up for the King Cricket email today?